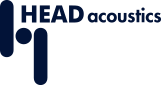 HEAD acoustics Inc. is an internationally recognized company based in Germany that specializes in developing sophisticated software solutions for the analysis, measurement, and improvement of sound and speech quality.
ArtemiS SUITE is a comprehensive software solution by HEAD acoustics designed to measure and analyze sound and vibration. This software package combines different modules in an easy-to-use software environment, making it perfect for various tasks, such as sound source localization, data acquisition, noise simulation, etc.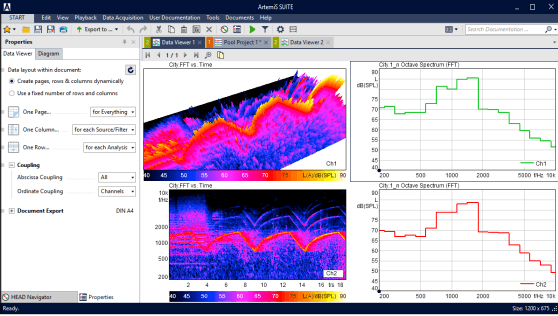 The company has eight primary products based on ArtemiS  SUITE:  
Head Acoustics Analysis Software provides comprehensive software solutions for analyzing sound and vibration as well as communication and audio quality.
Data Acquisition Software offers flexible systems for mobile applications and operation in the laboratory.   
 NVH (Noise, Vibration, Harshness) Simulation is focused on noise rendering for virtual test drives, allowing to auralize transfer path analyses based on test bench data. 
Artificial Head and Binaural Recording Software lets users record sounds accurately reproducing all acoustically relevant components 
Playback and Noise Simulation make sounds auditable - from the accurate reproduction of binaural recordings to the recreation of sound fields and background noise. 
Jury Testing Software SQala supports playback of binaural recordings and enables the product or ambient noises to be rated   realistically.   
Sound Source Localization makes it possible for one to identify the cause behind any disruptive sound component and effectively rectify it.
Shape Comparison Tool displays acoustic phenomena as 3D shapes
Among Head Acoustics' clients are global electrical appliances and machinery manufacturers, transportation companies, automotive industry leaders, device manufacturers, telecom providers, as well as wind turbine manufacturers seeking to reduce noise pollution.
Head Acoustics serves these industries by providing an ability to simulate the acoustic behavior of products with their ArtemiS SUITE package. The software allows users to load the CAD models of their products and perform simulations and structural analysis on them. The built-in visualization displays users' CAD data together with measurements and simulation results. In particular, the Shape Comparison Tool displays sound vibrations as 3D shapes.
Data transfer and exchange Issues
However, despite having a comprehensive sound analysis solution, enabling the sound analysis of user parts required Head Acoustics an investment into data exchange. With this area being quite specialized and technically challenging, it appeared prudent to delegate this to a competent supplier and instead focus the company resources on features leveraging their acoustics know-how.
CAD Exchanger has enhanced the import and export of files in common data formats within the Head Acoustics software platform for sound and vibration analyses.    
Addressing the issue of 3D CAD files import and exchange
CAD Exchanger import and export libraries have been integrated into HEAD acoustics analysis software ArtemiS SUITE, allowing for easy import of CAD files and visualization of 3D acoustic models, and enabling further shape comparison, comparison of the existing speech modes with simulation data, operational deflection shape identification, etc.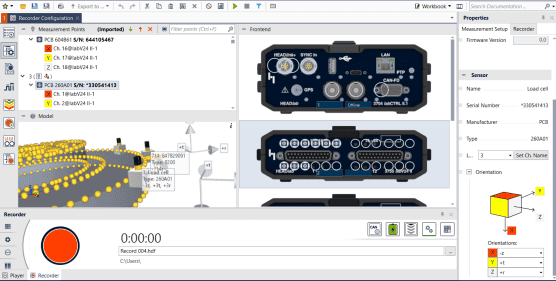 According to Beate Müller, Marketing Manager of HEAD acoustics, the company also benefits from the following features of CAD Exchanger SDK:
Unified API. CAD Exchanger provides a single API to load all the supported 3D and CAD formats and then represents the data from them in a unified data model. This decreases development and maintenance efforts, and is easy to implement for Head Acoustics developers.
Multiple Supported Formats. CAD Exchanger supports numerous file formats, including JT, Brep, STL, STEP and IGES - enabling fast conversion and optimization of 3D models without any additional software
Fast Processing. A parsing algorithm processes these files on multiple cores; delivering an impressive increase in speed when loading larger files.
Easy implementation. CAD Exchanger suite of C++ libraries provides links to additional programming languages, including C#, Java, and Python, allowing to build quick and robust 3D applications.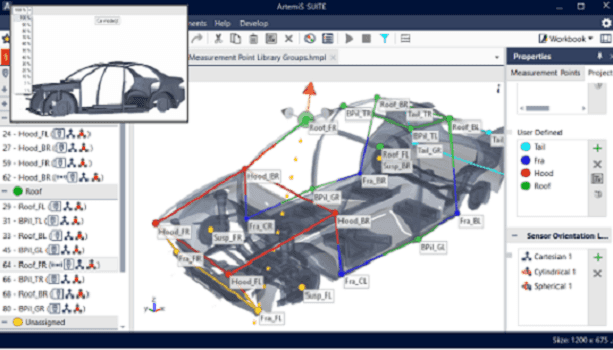 The CAD Exchanger library integrated with ARTEMIS Suite offers a set of tools for acoustic modeling and automated measurements. With this integration, users can import new CAD files into ARTEMIS Suite. This feature enables them to conduct other operations such as comparing shapes to determine how well they will fit together, identifying operable sound patterns faster and more accurately than before, and combining individual acoustic data arrays in different ways when testing multiple arrangements or permutations without affecting the functionality of each array individually (even changing their phases). With CAD Exchanger,  recurrent tasks or standardized measurements do not require additional software installation.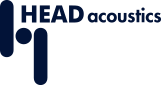 Beate Müller
Marketing Manager, HEAD acoustics GmbH
"CAD Exchanger supports many 3D formats, has a common interface to read and write model files and is easy to implement for our developers."