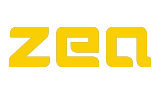 As the construction industry transitions to web-based platforms, a critical limiting factor has been the ability for web tools to view and manipulate complex 3D models. Previously, these massive models required expensive software running on high-end computers. How can a browser-based application show decent performance when dealing with large data sets? To allow 3D rendering in the browser, the Zea team developed a compression algorithm and heavily leverages GPU.
Challenge
Building Information Modeling (BIM) professionals need to collaborate with everybody on the construction site, regardless of where they are in the world. They need access to 3D data from their mobile devices, which are an order of magnitude less powerful than the high-end workstations the building designers use to create the models. In other words, the models need to be accessed from devices that carry a fraction of the computational power used to create the model. However, the performance and user experience have to exceed the expectations of those using it to drive adoption.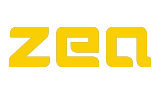 Philip Taylor
Founder, Zea
"Another good point is that CAD Exchanger API is well-structured and documented. It's available online, so you don't have to contact numerous people asking for access."
Often, if you are in the field, you do not have the luxury of a multi-something gigabit network connection. You are lucky if you have 4G on that location (some remote sites are entirely off-line).
In addition to that, the complexity of BIM data grows exponentially. Every part of the assembly typically carries multiple additional data points like annotations, tolerances, PMI, etc.
Zea accepted the challenge and decided to bring beautiful, fast, and ultra-performance BIM visualization to the browser.
Solution
Traditionally, when we are talking about 3D visualization, we mean meshes. But in the CAD world, engineers deal with parametric surfaces. The 'aha' moment for the Zea team was to feed the parametric data directly to the graphic unit (GPU).
Thus, enormous amounts of surfaces can be processed in a fraction of time, making it easier to view massive BIM models on the screen of any smartphone. Unfortunately, realized gains by pushing calculations to the GPU aren't enough to achieve acceptable performance levels. To further enhance the process, Zea came up with a compression algorithm that compresses the data at jaw- dropping scales. Together, Zea's process compresses 3D models by factors up to 200:1. This compression allows any device with a web browser to open them and collaborate by sharing a URL.
Value
Philip Taylor, the founder of Zea, states 3 key benefits of CAD Exchanger SDK:
Performance - Performance is vital for Zea. To visualize massive BIM data sets, you have to read them fast. CAD Exchanger holds several patents in parallel computations, which provide reliable SDK performance.
Clean API - Another good point is that CAD Exchanger API is well-structured and documented. It's available online, so you don't have to contact numerous people asking for access. Thus, you can imagine what your code will look like before even downloading the trial.
Support - Engineering software development is challenging, and the resources are always limited. Therefore, you want to focus on your core business, leaving complementary features, like data input/output to professionals. Support during evaluation was always timely and right to the point what allowed to achieve a functional proof-of-concept in less than a month.