STEP v2 importer
STEP is an international standard for the 3D data exchange (governed by ISO10303) and is among the most commonly used CAD format. It is supported by majority of CAD systems and enables collaboration between professionals. On the one hand versatility of the STEP format makes it appealing to use, on the other hand it is pretty heavy-weight and bulky for the same reason.
During the last year we were working hard to revamp STEP support implementation. In particular we applied our expertise in parallel computations to further improve the STEP importing engine and now we are delighted to introduce the version2 of the STEP importer. It significantly changes user experience when working with the STEP files. We dramatically reduced import and visualization time, which is especially noticeable when working with larger assemblies.
CAD Exchanger SDK customers will benefit from STEP v2 Importer out-of-the-box starting with version 3.2.2 GUI users can switch to v2 in the Options panel. We encourage and look forward to receiving users feedback on the new version in order to further improve it.
Parasolid 28.1
To stay on top, we follow market trends and catch up with the latest versions of supported file formats. Every CAD Exchanger update usually includes new format versions support. Today we introduce support of Parasolid 28.1. According to the official SIEMENS web-site new version of the Parasolid format initially introduces the concept of convergent modeling, which is ability to mix precise geometry with faceted (polygonal) representations. Although CAD Exchanger does not benefit from this feature yet, we keep an eye on it and welcome feedback from our Parasolid-using customers.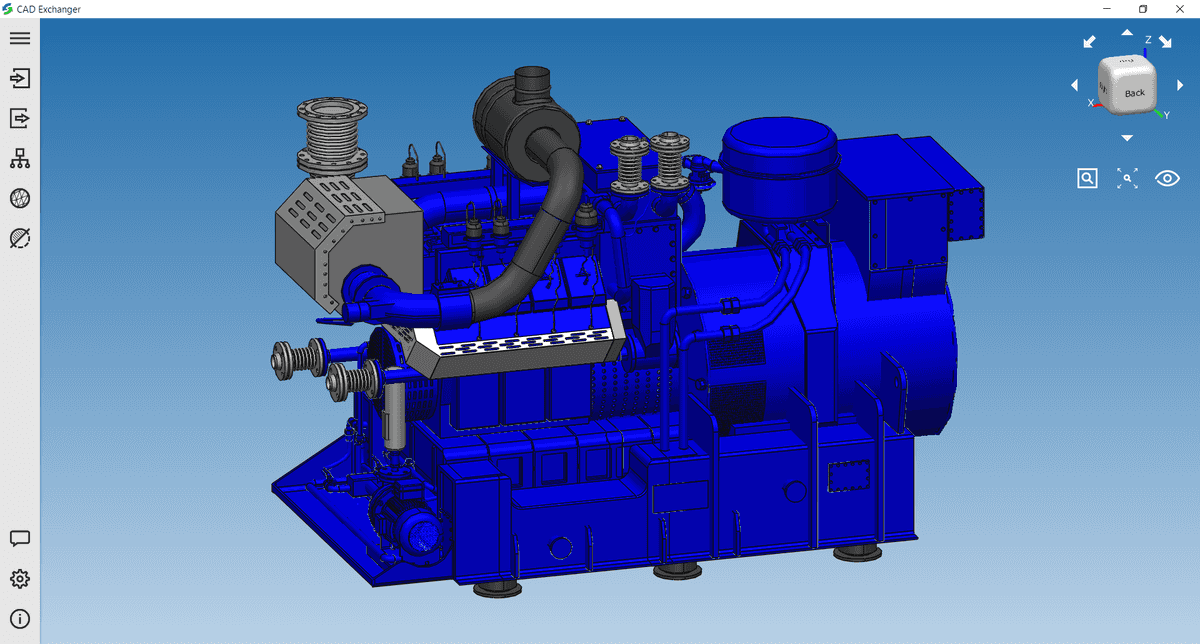 Robustness and efficiency improvements
There are myriads of CAD files in the world and each may bear specific particular case – combinations of various geometrical curves or surfaces, assembly structures, tolerance values, associated meta data and what not.
We continuously expand our test database primarily with the help of user-provided models which sometimes offer stress tests to CAD Exchanger. Every corner case is analyzed and addressed.
Version 3.2.2 enhances import of multi-part STL files, handling of colors attached to B-Rep sub-shapes when exporting to OBJ, reuse of unique colors and materials in Parasolid, ACIS, JT and other formats, handling multi-unit JT assemblies and a lot more. This release particularly addresses handling of large assemblies (of dozens of thousands of parts) by reducing memory footprint working with scene graphs and polygonal representations.
"This was exactly the solution we needed and it works extremely well with virtually all the files we tested."
- Michael Orych, FLOWTECH International AB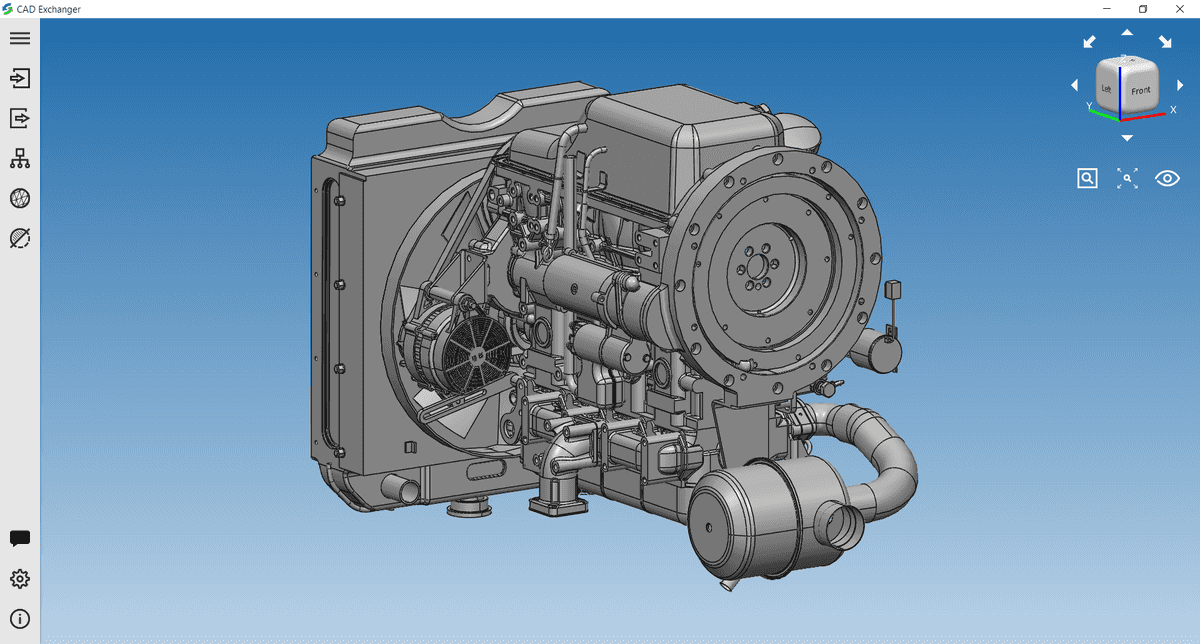 Bug fixes
Traditionally we introduce various bug fixes resolving issues submitted by users or found on our own during quality assurance. Release 3.2.2 resolves one of the most frequently asked questions related to running Android version of CAD Exchanger on the latest Android 6. Other fixes include display on 4K and Retina monitors, long standing limitation of ignored length units in ACIS import, particular encodings in JT10 files and many more.
We welcome your feedback, so please do not hesitate to drop a line on info@cadexchanger.com anytime.