In 2020 Google was processing over 130 'import to Rhino' queries monthly. That is a certain amount for a small CAD professionals world. If at least one of those queries belongs to you, then you might find this article helpful. We tried to compile a list of reliable and straightforward ways to read any 3D CAD data within the Rhinoceros interface.
What is Rhinoceros used for?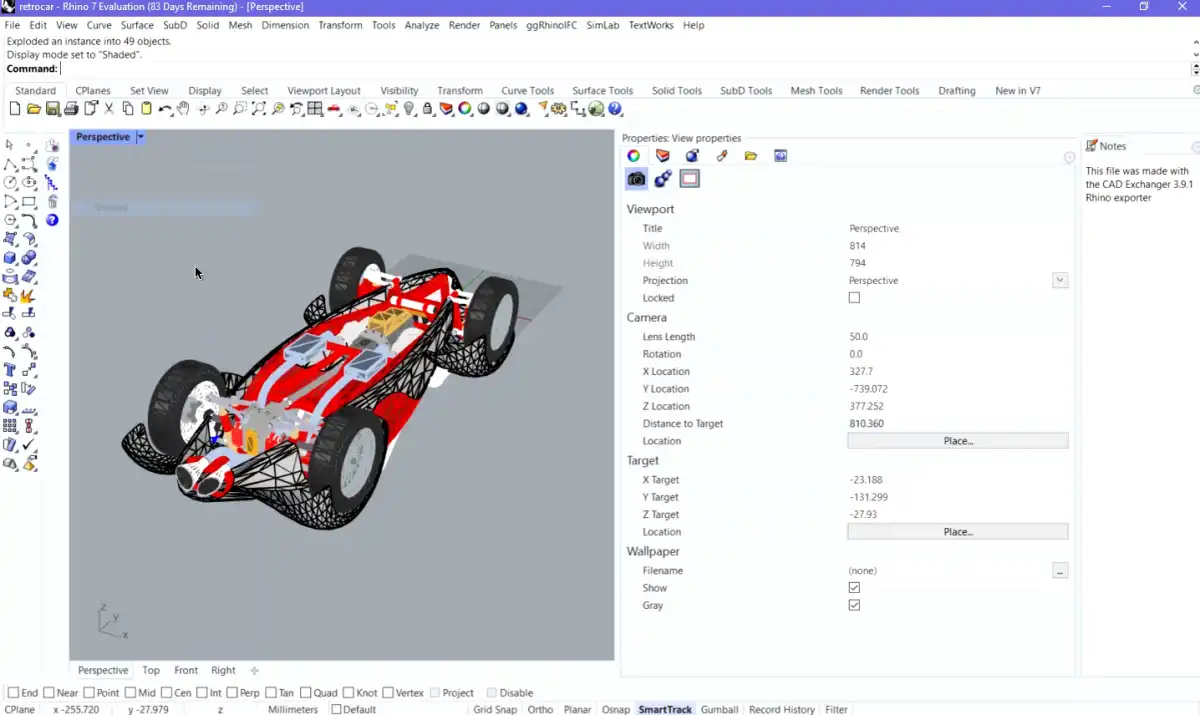 Rhinoceros is a CAD modeling software started 20 years ago by Robert McNeel & Associates for Microsoft Windows and Mac operating systems. Its native format .3dm is open-source and is used for the exchange of NURBS (Non-Uniform Rational Basis Splines) and polygon geometries.
Rhino became particularly popular in such industries as automotive and marine, additive manufacturing, jewelry design, and architecture. And there are two main reasons for that:
First of all, Rhino was conceived as a tool allowing marine designers to create production-ready models. Focus on fabrication established itself as one of the development vectors and ensures model accuracy sufficient for further manufacturing processes.
Then, as mentioned above, Rhino is driven by NURBS geometry that allows it to create freeform curves, rendered according to the NURBS mathematical model. The freeform curves approach involves fewer surfaces and faster modeling.
Another feature that makes Rhinocero different is a versatile ecosystem. Its openNURBS Initiative allows import and export of .3dm files in other applications, while a variety of free developer tools enables interface and commands customization. Dozens of plug-ins have been created internally and by third-party companies to adapt Rhino's capabilities to the needs of specific industries, tools, and processes.
How to import 3D CAD models into Rhino?
Whatever the area of application is, all 3D modeling tools are the links in a product cycle chain and encounter a challenge of compatibility with one another. From drafting to engineering, from analysis to rendering, and finally, to manufacturing, it's necessary to share 2D and 3D files without data loss.
Let's review two options for importing third-party CAD data into Rhino:
Convert the file into the format natively supported by Rhino
Use CAD Exchanger Rhino plugin to perform a direct import
Converting to formats natively supported by Rhino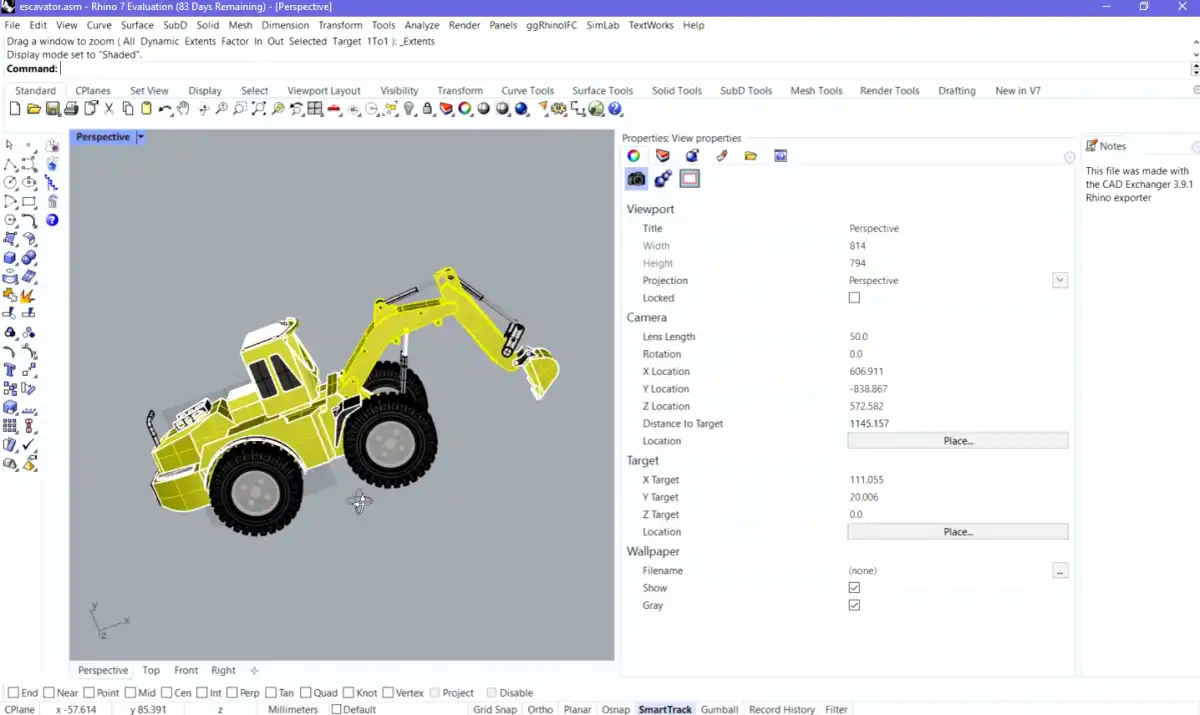 Rhino natively supports both import and export of many CAD formats, e.g., ..3mf, .3ds, .dwg, .dxf, .iges, .fbx, .obj, .step, .stl, .vrml. There are many more extensions limited by the platform (Win/Mac) or available operations (reading/writing). So first check the detailed list of supported formats to be sure that you really need extra tools.
If your regular software doesn't allow export in any of these formats, that's where CAD Exchanger can make a difference. CAD Exchanger Lab would be useful for occasional conversions (Windows, macOS, Linux). In case you don't want to install any desktop tools, choose CAD Exchanger Cloud. For automated batch conversions, turn to CAD Exchanger Batch.
Using CAD Exchanger Rhino plugin
Since 3.9.1 version, CAD Exchanger offers a plug-in that enables the import of 25+ CAD formats directly into Rhino without preliminary conversion and additional tools. Here are the benefits of the solution:
No installation or license of any other CAD system is needed
Installation is as easy as ABC: download the installation file and run it with a double click
25+ available formats include a number of neutral (JT, Collada, IFC), kernel (ACIS, Parasolid), and native (Siemens NX, CATIA, SOLIDWORKS) ones, that are not initially supported by Rhino
The plug-in writes into Rhino file format from v2 to v6
By default, all data from the source files is preserved, including colors, textures, materials, properties, and meta-data. Refer to this User's Guide for format-specific capabilities and limitations.
How to integrate CAD Exchanger Rhino plug-in?
If you are interested in a plug'n'play solution to read key industry formats in Rhino, you may apply for the trial version here. If you are willing to buy a commercial license, check the pricing and contact us.
To start the usage of CAD Exchanger Rhino plug-in, you will need to follow a few simple steps:
Download the installer
Double click the installer to launch the plug-in installation
Launch Rhinoceros
Open and process the file as usual
Next time you don't need to separately run the plug-in. As soon as you open Rhino, it will be loaded automatically.
We encourage all our users to share any feedback you have. Your suggestions and kudos empower us for further innovations.