Ladies and gentlemen, welcome our Christmas CAD Exchanger release! This time Santa Claus has some special gifts for GUI users.
New toolbar
This brand new toolbar placed at the top of the interface will provide you with easy access to the most frequently used features:
measurement,
sectioning,
explosion,
view modes,
'fit all'.
Request the free trial of the newest CAD Exchanger version to see for yourself.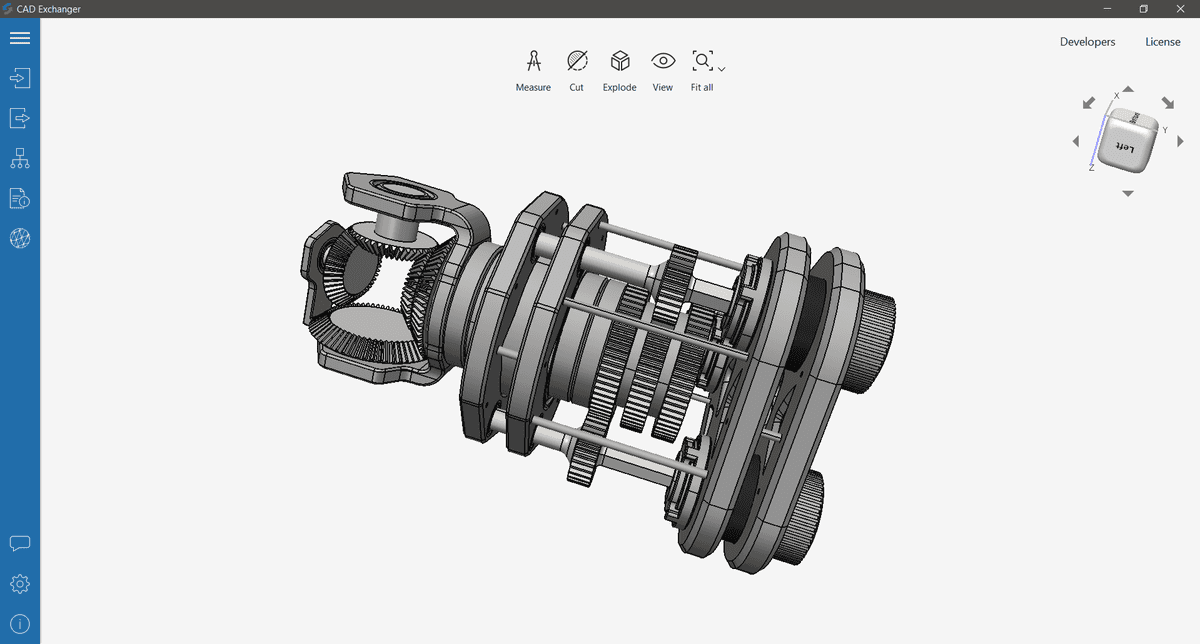 Poly-to-BRep export warning
Reliable conversion from any mesh-based format (for instance, VRML) to a BRep-based format (such as IGES, or STEP) is a complex computational task. Recognition of elementary or NURBS surfaces from hundreds of thousands or millions of triangles is virtually impossible to reliably implement in a general case, so at the moment CAD Exchanger does not support this recognition. Refer to Roman Lygin's blog post 'The Challenge of the Polygonal to BRep Conversion'. Nonetheless, CAD Exchanger does support mapping from triangles to planar faces.
That is why to proactively notify users of possible downsides of the conversion, we added warning symbols and notifications for each icon of those formats into which conversion would be not really recommended.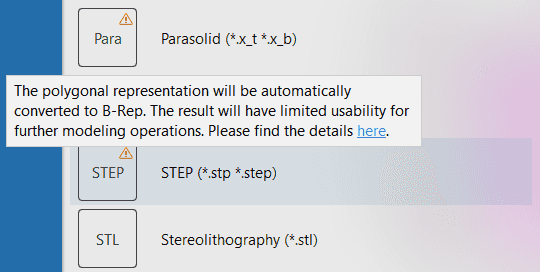 Missing external references highlighted
This feature is applicable when viewed files refer to some external files, which were missing at the moment of import. This particularly applies when importing Solidworks, JT, or STEP files. Now such missing elements are highlighted in the product structure tree for you to miss not a single part in your model. Besides, while hovering over such references, you'll see the missing file path.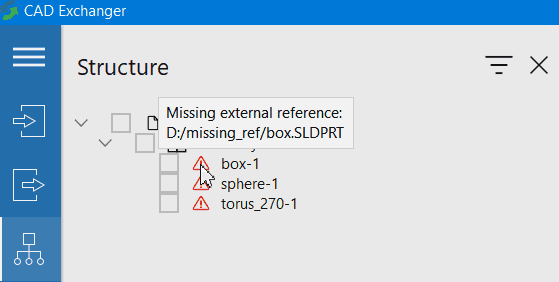 IFC export
After extensive internal testing of IFC 2x3 interface we are finally ready to announce that with CAD Exchanger 3.7.1. this feature is publicly available.
PMI export in STEP and JT
Graphical PMI is what helps user make of the dimensional attributes of the model, necessary for product manufacturing. PMI may include geometric dimensions and tolerances, 3D annotation, surface finish, and material specifications. In CAD Exchanger it is visualized associated to B-Rep edges and faces.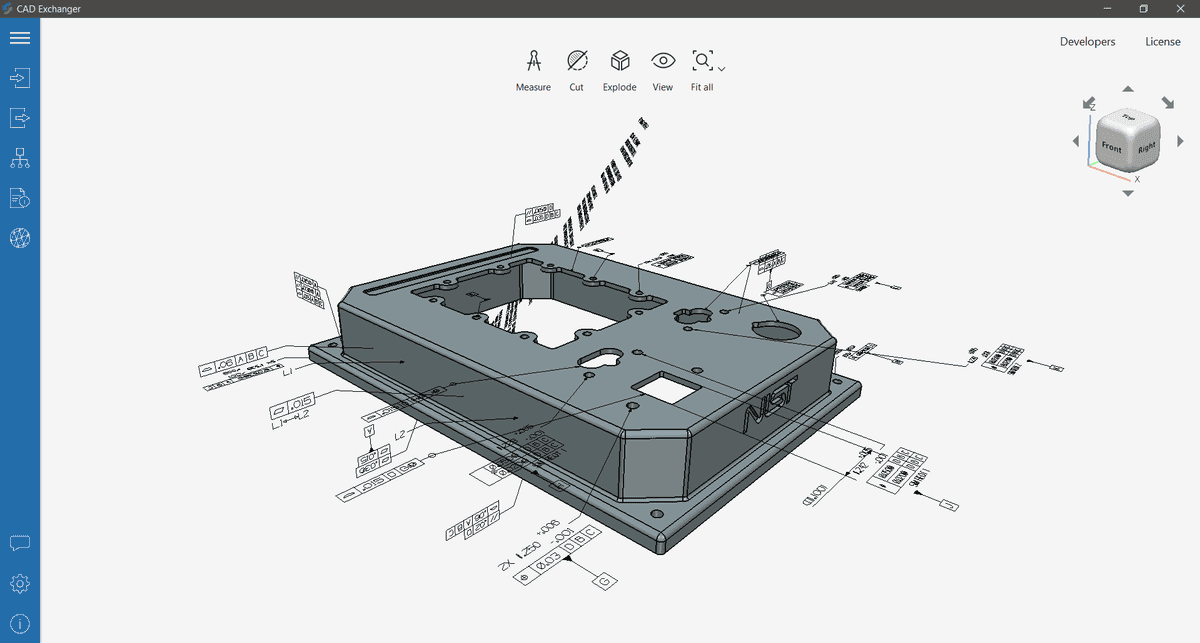 Now with CAD Exchanger it's possible to export graphical PMI into JT and STEP. In addition, STEP export also supports so-called associations (relationships between PMI and B-Rep entities). Graphical PMI export is also available for JT. The following table summarizes PMI support.
| | | | | |
| --- | --- | --- | --- | --- |
| | STEP | JT | | |
| | import | export | import | export |
| Graphical PMI | | | | |
| Semantic PMI | | | | |
| PMI associations | | | | |
Faster mesh converter in STEP
Not only solids can be written in STEP, but meshes as well. In CAD Exchanger 3.7.1. LODs (Level of Details) computing is way faster and more accurate.
Miscellaneous
As always, for the new version CAD Exchanger engineers enhanced performance of SolidWorks, VRML, STEP, IFC and other formats. Find more on CAD Exchanger 3.7.1. enhancements at CHANGES.txt.