Meet CAD Exchanger on Android smartphones
In one of our previous releases we announced support of Android tablets and today we are happy to deliver CAD Exchanger to virtually all Android devices! We approached Material Design Guidelines and paid close attention to the user experience (UX), so everyone could visualize, convert and share designs, even without deep knowledge of technical aspects of CAD or 3D modeling. The application is available for free on the Play Market.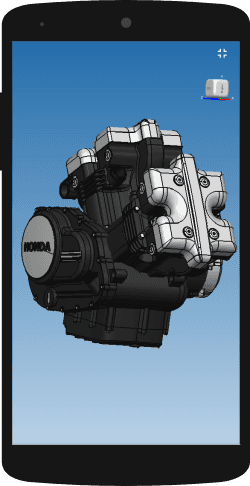 The Android application brings key functionality of the desktop version. The basic free version allows to visualize 3D models under 10 MB, share the screenshots and 3D models, explore product structure, switch between mesh and B-Rep representations and perform sectioning. The annual paid subscription version adds conversion across supported formats, allows to import files of any size and to add multiple planes in sectioning.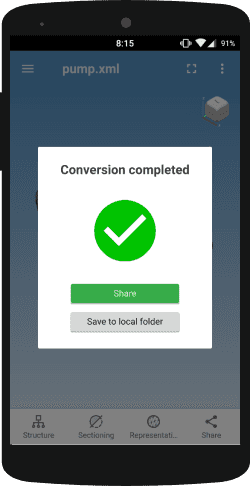 As mentioned, we strive at providing professionals with the communication tool, so we implemented simple sharing mechanism. Now you can import 3D model, perform all familiar operations like rotation, zoom, pan and share the 3D model itself or its screenshot within a couple of taps. Likewise, you can now share your model converted into any format with your colleagues or friends directly from the app.
Polygonal to B-Rep conversions
We are open to support our users and welcome your inquiries. Definitely the most frequently asked question so far was 'How do I convert STL to STEP or IGES?'. We intentionally limited that kind of conversions due to differences between underlying representations – mesh and geometry respectively. However in some user scenarios this conversion might probably be the only option despite its obvious downsizes (incl. heavy memory footprint and limited usability of the resulting model). Many of you asked to enable that so we did that in the 3.2.1. release. This extension applies when exporting to any format supporting B-Rep representations, including STEP, IGES, ACIS or Parasolid.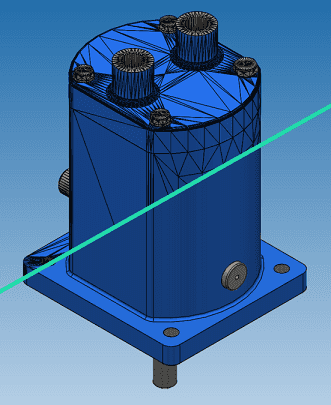 Performance improvements
Being performance-minded implies constant search for speedup opportunities. In 3.2.1 we leveraged our patent-pending parallel algorithms to significantly improve importof large assemblies in CAD Exchanger GUI. Other improvements have been made in the recently added JT10 support and in importing large text STL files.
SDK enhancements
As CAD Exchanger SDK gets integrated into growing number of customer applications we continue to receive feedback on desired API extensions. With 3.2.1 we added a few methods enabling more efficient work with B-Rep data structures and respectively extended examples and documentation.
Bug fixes and other enhancements
As always we fixed several bugs found by our team or reported by our users. These include improved support of Retina display on MacOS as well as corrections in ACIS, JT, OBJ, Parasolid and STEP. Refer to the CHANGES for further details.