cadwork is the market leader for CAD / CAM solutions in the timber building industry serving nearly 3000 customers worldwide and offering a complete solution from drafting to manufacturing.
Hans Knoll
Team Leader Lexocad Project, cadwork
"CAD Exchanger SDK is now becoming an integral part of our software and of our strategy for the future as we work in a company environment where multiple modeling technologies are heavily used. All in all we are very pleased with buying the CAD Exchanger SDK."
Challenge
The previous generation product offered by cadwork used ACIS modeling kernel as an underlying technology. A few years ago the company started a new project Lexocad , based on the Open CASCADE Technology kernel, to provide more streamlined and intuitive solution. The company faced a challenge to support significant volume of legacy data in the ACIS-SAT format and to convert to and from a new BRep format.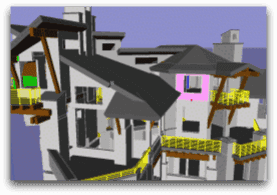 Solution
cadwork has decided to integrate CAD Exchanger SDK into Lexocad to transparently perform data conversions using SDK API. This allows its customers to choose among supported formats and selects one that best fits their needs. SDK integration was very straightforward and just worked 'out-of-the-box'.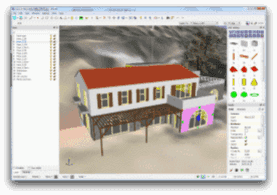 Value
cadwork benefits from the high quality of translation provided by CAD Exchanger, its support of a broad range of SAT format versions (up to recent R20). Due to regular CAD Exchanger release cadence cadwork receives on-going improvements along with fast and high quality support. This strengthens cadwork's confidence and opens multiple opportunities for further cooperation and adoption of solutions provided by CAD Exchanger.