CMC Engineers video testimonial
How to switch from reactive to proactive concept evaluation, thus reducing errors and costs? How to reduce logistics and premises rental costs while continuing to demonstrate your products and successfully convince customers of their value? That's exactly the sort of tasks 3D visualization undertakes.
CMC Engineers provides visualization solutions for mechanical and plant engineering. With the help of Unity-based CMC ViewR software, the company streamlines the development of VR/AR and 3D applications, such as virtual product navigators, real-time simulators, graphic product configurators, etc. Its core features include 3D models import, interaction via controller, hand or object tracking technologies, animation and physics simulation, virtual collaboration, cross-sections creation, measurements, and scene saving. What's more, CMC Engineers allows loading customers' VR scenes from Unity via AssetBundles.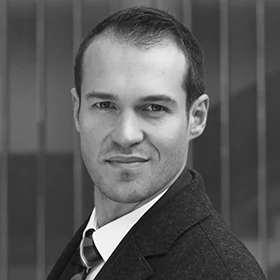 Julian Hermle
Co-founder and CTO, CMC Engineers
"Our clients work with large 3D models of manufacturing equipment. We saw that CAD Exchanger was able to import them 10x faster compared to another vendor's technology we used in the past."
Digitalization of product engineering might be useful both for concept evaluation, training, and marketing purposes in the following cases:
The necessity to present the new mechanical features of a redesigned product and related performance improvements.
Visualization of fluids motion for research and engineering purposes in such industries as aerospace, electric power, HVAC (heating, ventilation, and air conditioning), weather forecasts, and others.
Demonstration of heat, pressure, and other invisible forces' impact in a way that even a non-technical audience would grasp the concept.
Challenge. The multi-CAD world.