Architectural lighting design has grown from gas lamp fixtures of the 19th century to today's smart lighting control systems. And the more sophisticated the lighting, the more rigorous is its planning. Now it requires 3D modeling software to design functional and aesthetic light fixtures, specialized software to perform quantitative photometric analysis and determine that there would be enough light, as well as visualization tools for more efficient planning and presentation of the lighting projects.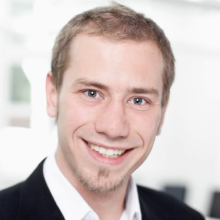 Benjamin Schmahl
Team Leader Custom Software Solutions, DIAL
"We found that CAD Exchanger was the solution for the most precise and flawless import of 3D models. The SDK is easy to integrate and runs very stable."
DIAL, formerly the German Institute for Applied Lighting Technology, was founded in 1989 and is focused on lighting design and building automation. The company's specialization covers daylight and artificial light interaction, luminaires, lamps, and automation devices. DIAL provides design and laboratory testing services, software, and advice on customers' projects. They are sought after by property owners, building designers, and luminaire manufacturers. Since 1994, most of the efforts in DIAL were dedicated to the development of the lighting design software DIALux.
DIALux lighting design software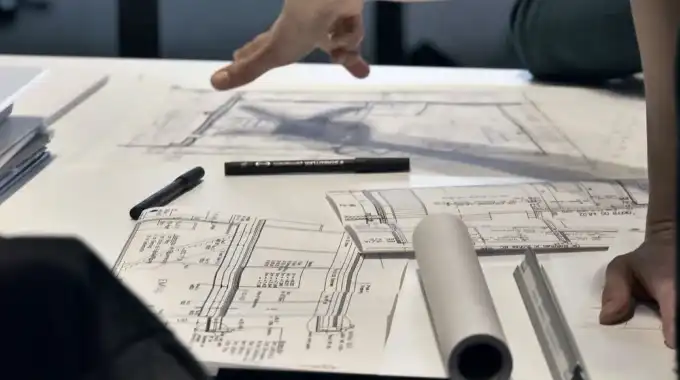 DIALux allows users to plan, calculate and visualize lighting both for indoor and outdoor areas. The company's website states that 750K users worldwide benefit from DIALux, creating designs and convincing their customers of the project viability.
The workflow starts with creating the building or an outdoor area plan, adding colors, textures, furniture, and other elements. Then the design is finished by inserting the luminaires from the catalog of 200 manufacturers and adjusting them. It's possible to change the luminous flux, the power and color temperature of the original fitting, the spectrum, and the type of lamp, and to apply color, correction, or other filters. DIALux allows to calculate daylight, energy consumption, and available energy savings, consider American, European, and other standards, and create comprehensive marketing and technical documentation.
CAD formats for lighting design
The new generation of DIALux, scheduled for 2020, should have enabled the users to plan buildings with complete interior designs instead of single rooms. "We needed to extend the 3D possibilities. That was the new challenge that the old components did not support," explained Benjamin Schmahl, Team Leader Custom Software Solutions at DIAL GmbH.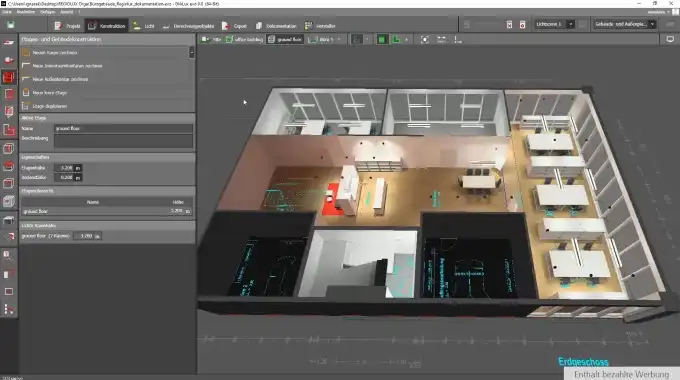 All the elements of the interior or outdoor planning could either be selected from the existing libraries, created with DIALux tools, or imported. For the new release, DIALux had to provide import of various plan, luminaires, daylight systems, and furniture files. The latter usually comes in SAT or 3DS formats, requiring to take into account the specific features of CAD data.
SAT and 3DS import with CAD Exchanger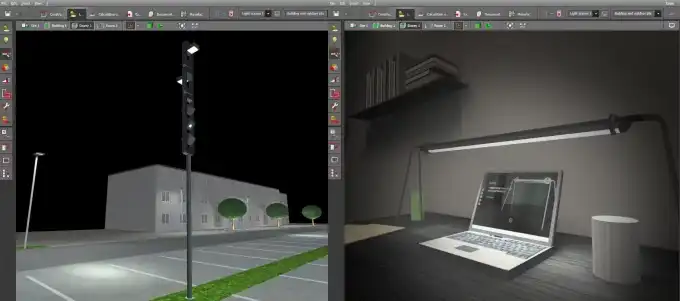 For 6 weeks, the Custom Software Solutions team of DIAL was testing several options to support CAD files reading. Reliability and easy integration became the main arguments in favor of CAD Exchanger SDK. Now CAD Exchanger is used to tessellate furniture and luminaire models for further calculation and visualization by DIALux.
According to Benjamin Schmahl, correct tessellation of luminaire and furniture models by CAD Exchanger improves the visualization realism and makes things easier for end-users and luminaire manufacturers:
CAD Exchanger allows fast, flawless, and precise tessellation
CAD Exchanger data processing technologies ensure a low memory footprint
CAD Exchanger solution is fast and easy to integrate 
CAD Exchanger runs stably
DIALux is used to design lighting for various facilities and areas. Furniture and other objects inside the rooms influence the light distribution and must be considered within the projects. That's why the possibility of importing customized CAD models plays an important role in the accuracy of light scenes calculation.