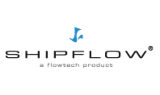 FLOWTECH develops and distributes specialized software for ship design and hydrodynamic calculations. SHIPFLOW, the flagship product of FLOWTECH, has been on the market since 1992 and is used by leading shipyards, consultants and universities. Over 20 years SHIPFLOW has grown into the world standard for hip hydrodynamics CFD (Computational Fluid Dynamics).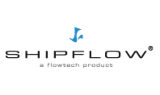 Michal Orych
Project Manager, FLOWTECH
"With the CAD Exchanger SDK we were able to efficiently implement IGES to STL conversion. This was exactly the solution we needed and it works extremely well with virtually all the IGES files we tested."
Challenge
SHIPFLOW users may conduct initial design in various CAD design systems prior to transferring ship hulls into SHIPFLOW. In order to provide their users with a reliable way to import ship hulls, FLOWTECH needed a solution able to import geometries consisting of up to several thousand surfaces.
Solution
CAD Exchanger SDK integrated into SHIPFLOW now enables direct import of ship hulls stored in IGES format which is often used by the ship design application. With the help of CAD Exchanger mesher, hulls are automatically tessellated and can be further processed by SHIPFLOW CFD algorithms.
Value
FLOWTECH now enables its users to import the original hull designs and to consistently process them inside SHIPFLOW. Thanks to automated mesh generation the preprocessing time is reduced thereby increasing user's productivity.