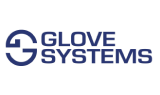 The industrial infrastructure prefabrication sector is growing and saving costs by reducing on-site work and thus the need for additional production, assembly, and quality control tools and workforce. However, this practice demands greater accuracy to ensure compliance between assemblies from different manufacturers. A research perspective issued by the Navigant Construction Forum™ (USA) shows that the median cost of field rework is 5.04% of a full project cost. Whether its cause lies in design, measurement, or communication constraints, the result is the same - someone has to pay for it a great deal of money.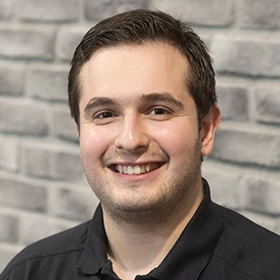 Mahdi Sharif
CSO, Glove Systems
"By integrating CAD Exchanger, Glove Systems is enabling fabrication workers to access the 3D data. This in turn has significantly improved fabrication workers' productivity by allowing them to better visualize parts and assemblies that they are building."
Glove Systems, a Canadian startup, estimates market annual losses due to the reworks and delays at $6-$12 billion dollars. CAD design tools are constantly evolving, but a fabrication shop only has 2D drawings and manual measurement tools to build complex 3D structures. With such slim pickings in hand, manufacturers control raw material conformity, cutting, bending, and assembly accuracy, as well as other fabrication processes. Errors invariably creep in, and as a result, incorrect components are shipped to the customer unnoticed leading to cost increase, delivery delays, and, in the most extreme cases, litigations.
To address this problem Glove Systems developed cloud-based software to simplify quality control and ensure assemblies compatibility - Glove Fit. The company created the tool based on 39-year research at the University of Waterloo. The prototype made in collaboration with AECOM, a world-leading infrastructure consulting firm, doubled the speed of putting the advanced piping systems together.
Glove Fit - spotting deviations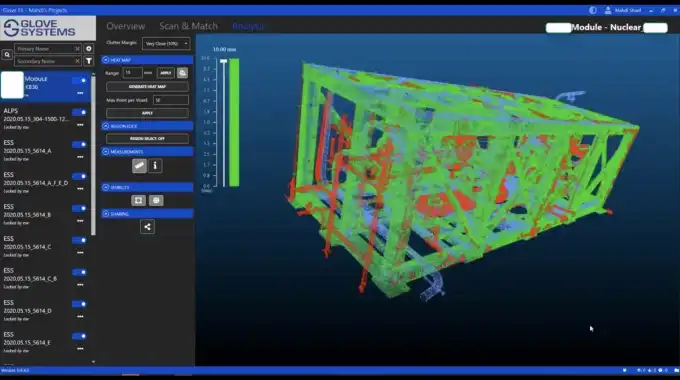 Glove Fit allows overlaying a 3D scanned model of an as-built object with its initial design to detect the deviations. There are two ways to identify the errors: via visual examination of the superimposed 3D models and heatmap generation with the preset tolerances. Available features include storing and sharing the analysis results with all the stakeholders, scans stitching, cropping, and noise reduction, line measurement, deviation value identification, photo and video upload.
To detect any discrepancies the mathematical algorithms of Glove Fit need comparable data on a design and an as-built assembly. The latter is represented with a point cloud collected from a laser scanner. Glove Systems has successfully implemented the software integration with 3D scanners for fast assemblies digitalization. However, to visualize the original design it was necessary to enable 3D CAD import, its conversion to mesh, and visualization.
CAD Exchanger - STEP files visualization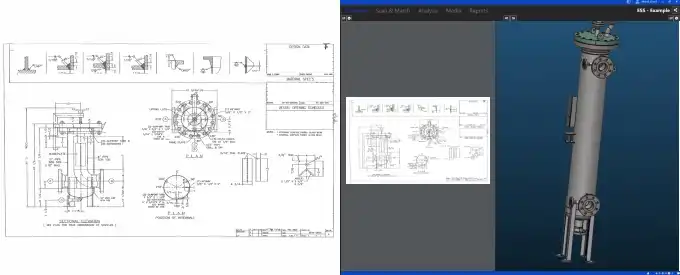 Tools of a fabrication shop worker: before Glove Systems vs with Glove Systems and CAD Exchanger
Glove Systems set its sights on CAD Exchanger SDK, handing over the whole data extraction operation. It was necessary to enable .stp and .step files import in a short time with access to all available properties and accurate mesh generation.
"With integrating CAD Exchanger, Glove Systems is enabling fabrication workers to visualize parts and assemblies that they are building and get their 3D data," says Mahdi Sharif, CSO in Glove Systems.
CAD Exchanger has a ready-to-go set of C++ / C# / Java libraries verified in hundreds of projects.
Support of 30+ CAD formats allowed to introduce STEP formats fast and fits the further plan of Glove Systems to add more file types.
Great customer support and profound technical documentation accelerated the integration
Powerful visualization of CAD files simplifies visual detection of deviations
CAD Exchanger provides access to various 3D data, including assemblies, parts, metadata, and PMI.
CAD Exchanger became part and parcel of a Glove Systems cloud solution. Its seamless integration into Glove Fit allowed fabricators and project owners to import their regular file formats and perform rapid and accurate measurements.