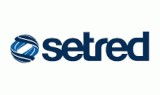 Setred is a multi-national technology company that develops unique 3D visualization solutions for medical, oil & gas, consumer and other industries.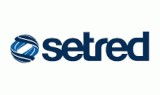 Miloš Komarčević
R&D Engineer, SETRED
"Thank you very much for making CAD Exchanger, it has been extremely useful for sharing CAD files with colleagues and various subcontractors so far. Since we don't have our own CAD department, CADExchanger has been a fantastic tool that lets as quickly share and verify designs internally, as well as efficiently interface with our external partners."
Challenge
Setred works with various subcontractors for design and production, as well as for final packaging and assembly of different subsystems. The engineering team has to make sure the designs are made according to the original specifications, and that they fit together. Although subcontractors are to use STEP AP 214 whenever possible, they have to use different CAD programs from different vendors. This leads to regular troubles with interchange at Setred.
Solution
Setred has adopted CAD Exchanger Lab to be a common denominator in solving data exchange problems. Support of different formats is a crucial benefit for Setred, and they frequently re-export designs as an intermediate step if direct import is impossible.
The Value
CAD Exchanger helps the Setred team to quickly evaluate designs, as well as present and discuss them with management staff. The introduction of Parasolid-XT format support in CAD Exchanger has broadened Setred's capabilities to accept designs from subcontractors.