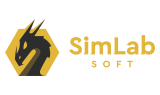 Simlab Soft develops and markets Simlab Composer, a 3D application, which enables designers to share their 3D models with technical and non-technical users across desktop and mobile devices.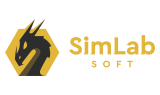 "CAD Exchanger/ACIS translator works great and we advise our users to use it over other formats, including STEP and IGES."
Challenge
Simlab Composer users, who are primarily MCAD designers, demand quality and reliable transfer of their original 3D models, in order to generate advanced animated 3D PDF files, to export to Apple's iPad or to produce high quality photorealistic images.
Solution
The Simlab Soft team investigated various available technologies that would address their needs and decided to adopt CAD Exchanger SDK, and particularly its ACIS-SAT converter. The ACIS importer proved itself to be a reliable solution for Simlab Soft customers: the import success rate was high even for complex models, memory footprint was low and conversion was fast, especially on multi-core systems.
Value
With adoption of CAD Exchanger SDK, Simlab Soft provides its clients with increased quality of the imported models and enables using different modeling CAD applications of customer's choice.