Architectural lighting design has grown from gas lamp fixtures of the 19th century to today's smart lighting control systems. And the more sophisticated the lighting, the more rigorous is its planning.
DIAL GmbH, founded in 1989, focusees on lighting design and building automation and dedicates most of its efforts to the development of the lighting design software DIALux.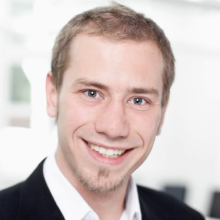 Benjamin Schmahl
Team Leader Custom Software Solutions, DIAL GmbH
"We found that CAD Exchanger was the solution for the most precise and flawless import of 3D models. The SDK is easy to integrate and runs very stable."
Read how CAD Exchanger helped DIAL to tessellate furniture and luminaire models in SAT and 3DS.