We are excited to announce the release of CAD Exchanger 3.20.0. This time, we are introducing a wide range of new features and improvements to help you work more efficiently with BIM data and Web Toolkit. Let's dive in and explore everything that this new release has to offer!
Here are the highlights of CAD Exchanger 3.20.0:
BIM viewer mode in Lab;
Updated persistence format lineup for our data models;
2D drawings visualization in Web Toolkit;
Support for arm64 architecture on macOS;
BIM formats improvements;
Improved rendering performance (feature from 3.19.0).
Technology preview of BIM viewer mode in Lab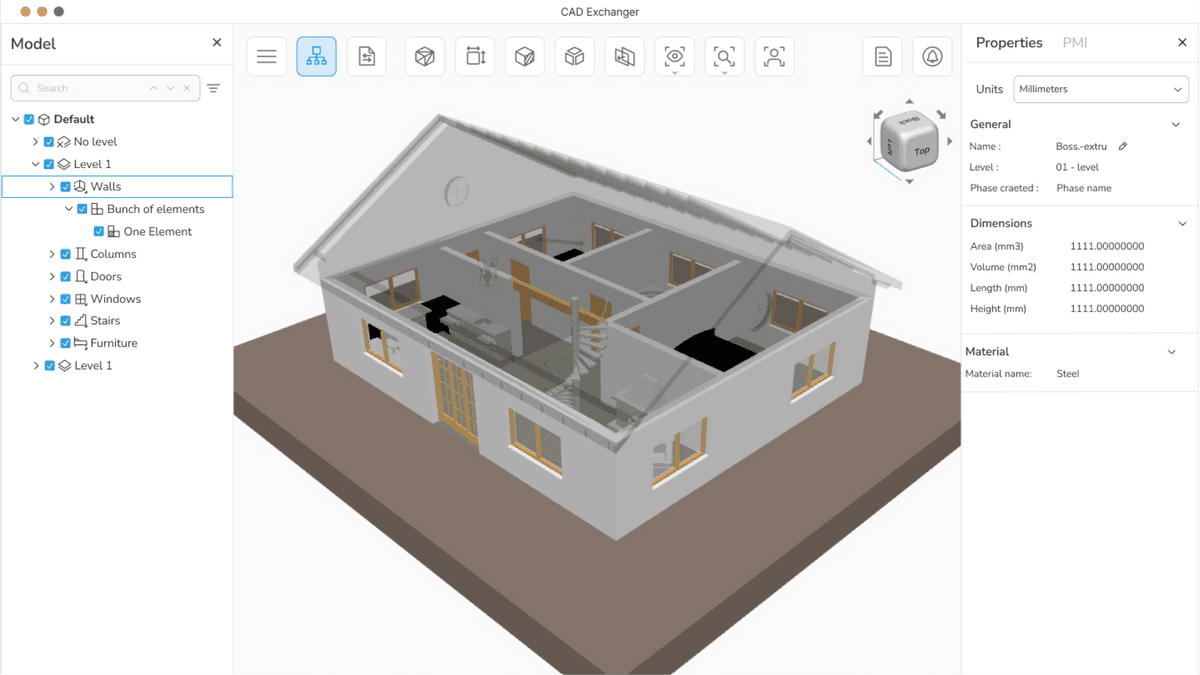 Our team designed the special BIM viewer mode in CAD Exchanger Lab to help users visualize and analyze models and make their exploration much more convenient. This mode allows users to view the modified product structure focused on BIM entities and access additional information about elements such as walls, floors, roofs, doors, and windows.
A BIM entity, in turn, has a BIM library that stores tables with different sorted properties, and Lab displays each of these tables separately with its name. In addition to the already existing appearance section, we have added a section containing materials. It is dedicated to the structural properties of an object: concrete, wood, limestone, etc.
CAD Exchanger native formats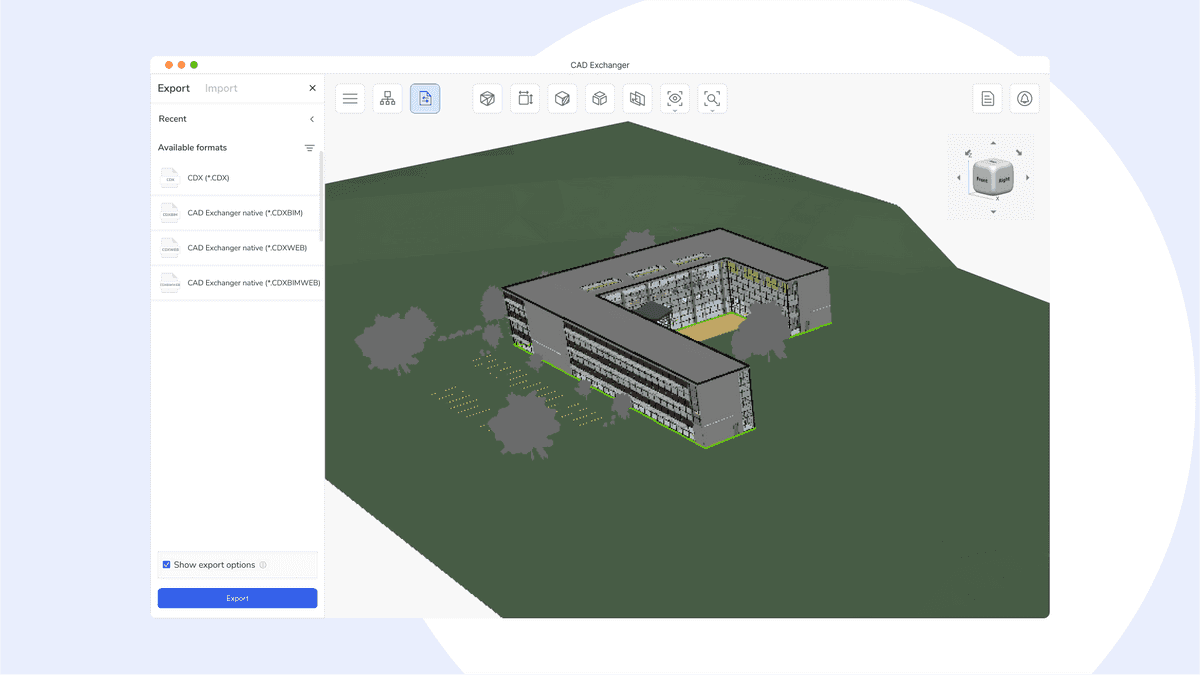 In release 3.19.0, we focused on BIM-specific updates and presented to you a new CDXBIM format for the storage of models. This time, we decided to go further and revise the persistence format lineup for CAD Exchanger data models. Now, there are four formats: CDX, CDXBIM, CDXWEB, and CDXBIMWEB. The first two you can use for storage of common model data and BIM data model when working on a desktop, and the rest two are intended for Web Toolkit for the same purposes.
 New complex viewers examples in Web Toolkit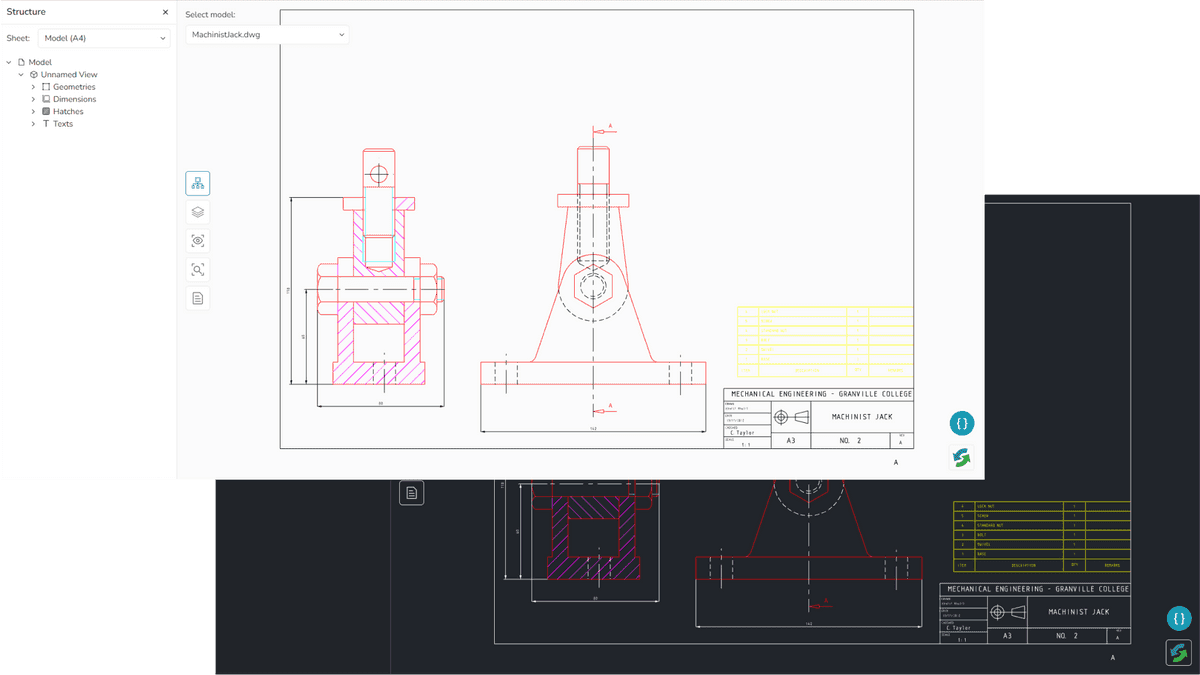 In 3.20, we added drawing, BIM, and MCAD viewers examples demonstrating the visualization of the corresponding data type. Each tool represents certain functions of displaying a specific type of data that makes it possible to use them separately depending on your needs. We will further develop each of them and add a new feature, for example, a virtual tour in BIM-viewer.
Moreover, we added dark theme support in these viewers, which is especially important for improving visual ergonomics while working with drawings. Meanwhile, after switching to a dark theme and back, the original outline color in properties doesn't change.
Miscellaneous
Improved rendering performance for B-rep representations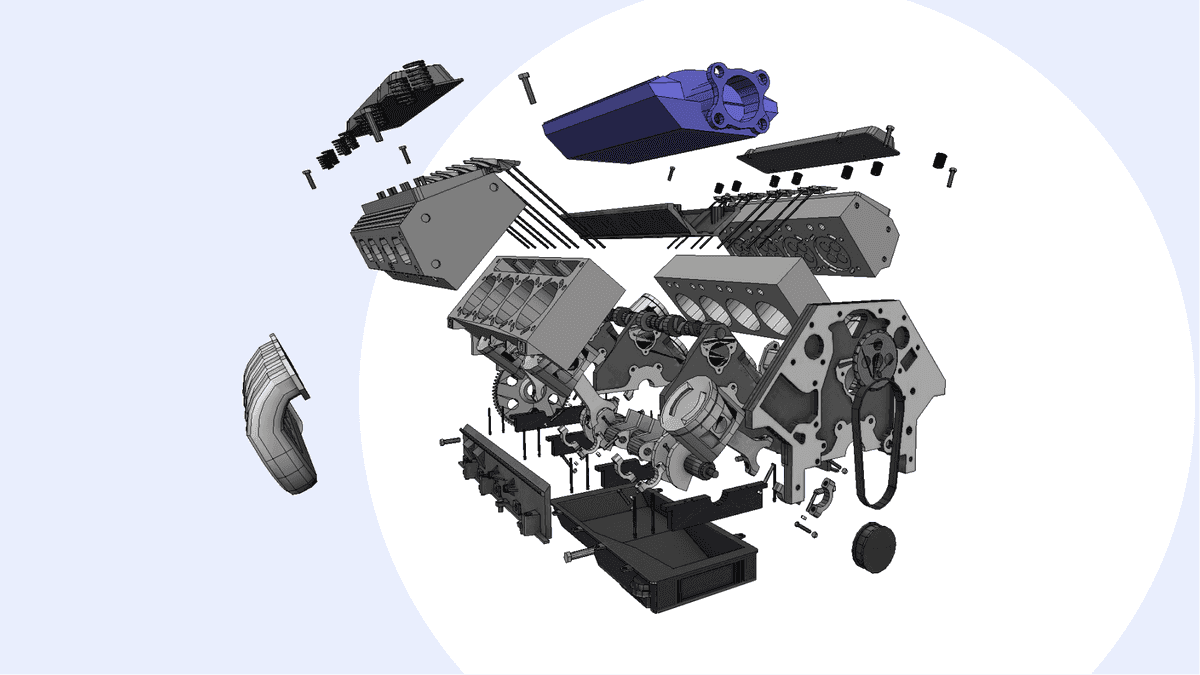 Starting with release 3.19.0, users can enjoy faster and more responsive rendering of B-Rep models in Visualization Toolkit and Lab, even for large and complex models with a lot of bodies. The result is a smoother and more seamless workflow, which can help users to be more productive and achieve better results in less time. The next step is enhancing rendering performance for polygonal representations, so stay tuned!
Support for arm64 architecture on macOS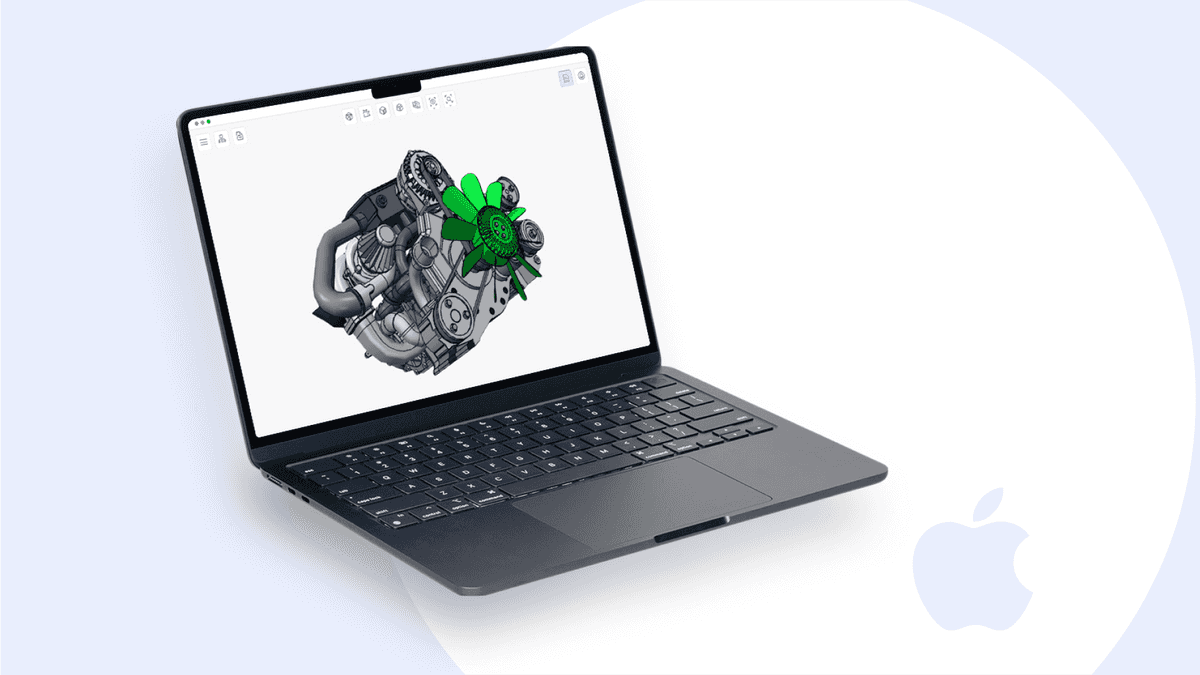 We are constantly striving to make our tools accessible to everyone, so this release includes support for arm64 architecture on macOS. It means that SDK allows client applications to target Apple M1 and M2 series CPUs, and the Lab and the Batch users can run on new Apple hardware natively.
File format improvements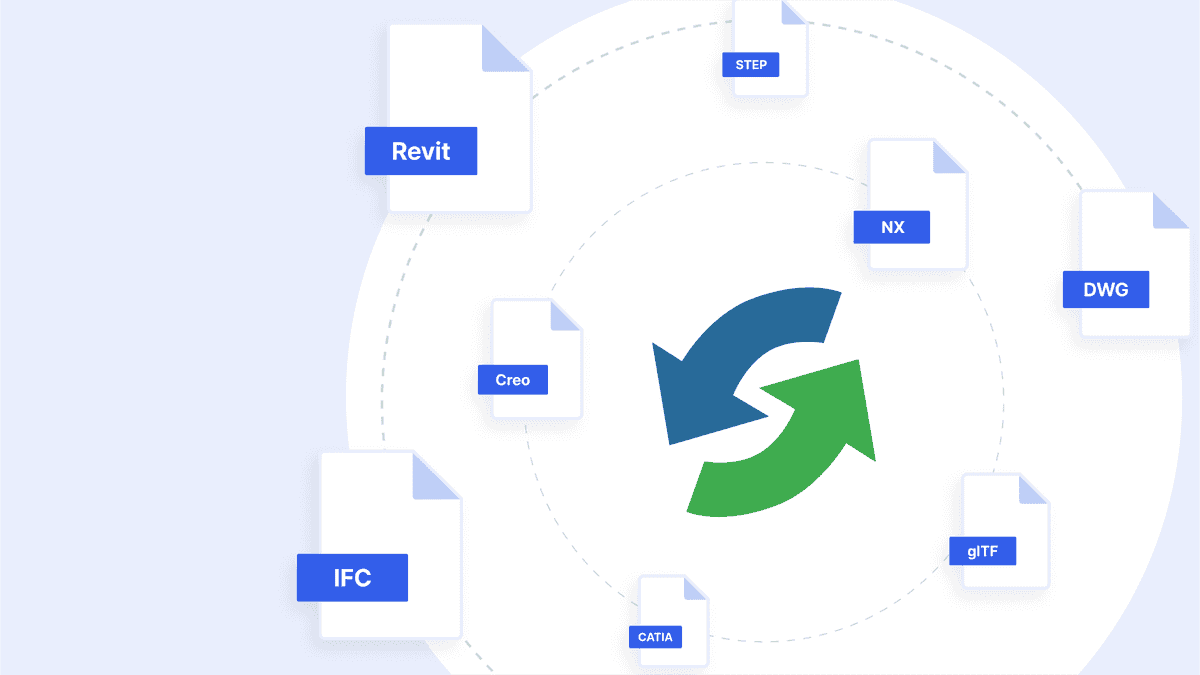 As always, we added multiple enhancements and corrections in both BIM and MCAD formats. These include:
IFC: support of geometry export with BIM semantics;
Revit: support of Revit 2020 and the possibility of importing structural framing and structural foundation properties;
NX: suppressed assembly components are now ignored during import;
STEP: added support for the TRIANGULATED_FACE entity;
glTF: added export for user-defined properties and preserving mesh names.
There are also changes in DWG, CATIA, Creo, and other formats. You can check a list of features in the CHANGES.txt file.
What's next?
We release an updated edition of CAD Exchanger software every six weeks, so it's time to check out our recent changes in practice. If you haven't tested CAD Exchanger yet, choose a product you are interested in on our website and start a free trial. After completing the form under the links below, you will get an email with a download link and detailed guidance.
For our clients who want to test the new version, we offer to create an account in the Customer Corner and download CAD Exchanger 3.20.0.