Realtime Robotics is an industrial automation company based out of Boston, Massachusetts. It specializes in motion planning technology, which is vastly used in robotics and concreates the future of automotive. The focus of the work is a set of systems and tools to help multiple robots coordinate their motion so they don't interfere with each other, static objects in their environment, and humans.
CAD Exchanger is integrated into Realtime Robotics tools to load 22 CAD formats, including JT, Parasolid, ACIS, and others. This way a user can provide the motion planner with the models of the robots and their environment. It enables responsive workcell monitoring and obstacles detection.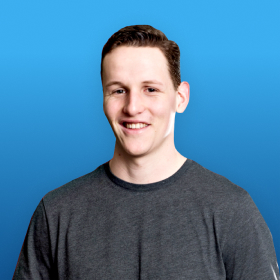 Will Floyd-Jones
Co-Founder & Robotics Engineer, Realtime Robotics
"CAD Exchanger is great because it collapses all the complex infrastructure for loading 3D CAD into a single unified API with a simple data structure to encode it. I actually can't imagine making the API to it much simpler given the hideous complexity it has to abstract."
Read how CAD Exchanger contributed to making robot motion planning more available and customizable.