Darmstadt Graphics Group video testimonial
The study on consumer behavior by IBM Institute for Business Value clearly shows that there is a high awareness of new digital shopping technologies. What's more, a large share of respondents expressed their desire to try them: visual search (40%), smart dressing room (41%), and virtual reality (50%). So classical photos of the product, even from several angles, are not enough for winning the market anymore.
The brands, for their part, respond to these market demands. Such giants as Google, Pinterest, Bing, and eBay integrate visual search solutions. Timberland, Topshop, and Lacoste are among the many who allow customers to try on various looks without physically changing. Google and Apple launched tools to display 3D objects and various brands, from Audi to Burberry, started to incorporate augmented reality into their mobile customers' experience.
Consumers expect not only advanced technology presence but also its flawless integration into their everyday life. All visual solutions become widely embraced if they support fast loading on mobile devices, regardless of the Internet connection speed. As such, developers of applications for retail need to consider a tradeoff between attractive rendering and modest file size of used 3D models. In 2014, this challenge of 3D data optimization became the starting point of Darmstadt Graphics Group.
RapidCompact. 3D content for real-time visualization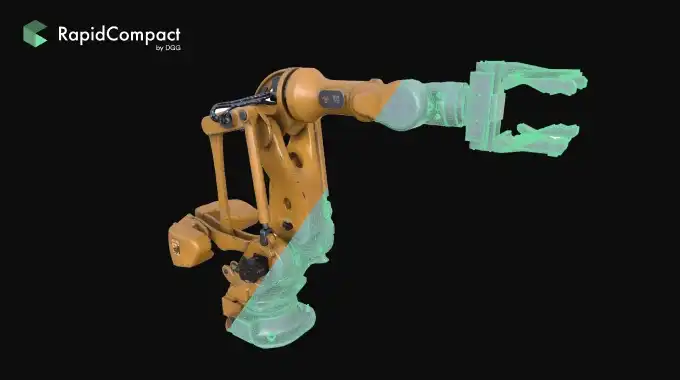 Darmstadt Graphics Group was founded in 2018 by Max and Felix Limper on the basis of the Ph.D. thesis of the former in Fraunhofer Institute in Darmstadt. The thesis was structured around 3D data processing automation for real-time visualization and prompted the development of the company's major product - RapidCompact.
The cloud-based software automates the conversion to high-quality optimized 3D assets for web, mobile, AR and XR platforms. After 7 years of work, RapidCompact allows to turn a one-gigabyte model into a few hundred kilobytes with just one click.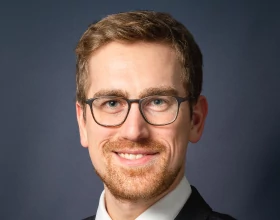 Felix Limper
BizDev & Co-Founder, Darmstadt Graphics Group
"It's great to have automation instead of tedious manual work and let people focus on more creative jobs."
The company's target customers are in the home decor industry, which is actively pursuing AR solutions to let consumers get fitted for new furniture. Various applications allow people to get a peek at how a particular item will look in their apartment depending on the fabric, color, size, lighting, and other properties. As for the vendor, it leads to several benefits. First of all, an interactive 3D model is much more appealing than a photo and has more chances to convince a customer to buy. Then, it decreases the number of returns as people can virtually evaluate the suitability of a piece prior to purchase.
RapidCompact also caters to wider e-commerce (incl. apparel and automotive), educational and cultural institutions (museums, universities, etc.), as well as healthcare - basically anywhere where one needs to integrate a 3D model into a real environment and to interact with it.
Adding CAD files into the pipeline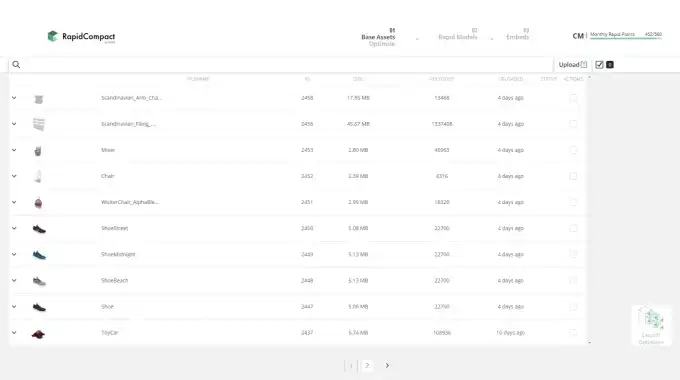 RapidCompact supports optimization of the input files according to the customers' demands, be it the number of polygons, a texture resolution, or maximum file size. It also offers adjustment of such parameters as decimation, topology, UV, and materials.
There are three basic sources of 3D content that are processed by RapidCompact: 3D modeling workflow by 3D artists, 3D scanning workflow, and engineering workflow resulting in a CAD model. "We quickly realized that CAD will be a frequent choice for visualization," says Mr. Limper, "Most of our customers already have this data from the design stage of a product lifecycle and there is no sense in creating something else."
To cover a larger market Darmstadt Graphics Group engaged in the search for a solution that could import and tessellate various CAD formats.
CAD Exchanger. Multiple formats in one solution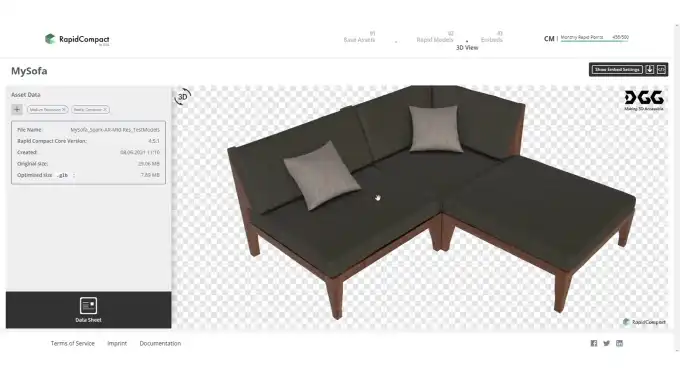 The key requirement for the technology being sought was a seamless integration into RapidCompact. The company wanted to expend as little effort and time as possible, while making sure that nothing changed for their customers, specifically no additional actions had to be performed on their part. CAD Exchanger SDK happened to satisfy these conditions and enabled processing of FBX, glTF, OBJ, PLY, and STL formats.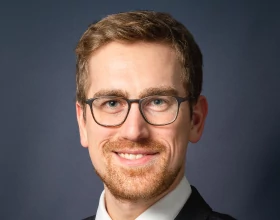 Felix Limper
BizDev & Co-Founder, Darmstadt Graphics Group
"CAD Exchanger excellent API made it easy and efficient for RapidCompact to provide support for multiple CAD file formats within its automation pipeline."
"What CAD Exchanger does for us is import CAD models, tessellate them, and make them therefore ready for RapidCompact," says Felix Limper. He highlights the following technology features that made it a reliable solution for real-time AR/VR applications:
CAD Exchanger has a time-tested expertise in what would take too much time and resources to develop inside the company.
Its well-thought-out API made it easy to integrate within a week.
CAD Exchanger supports a large number of formats and once integrated it is fast and simple to add new ones.
The support team was very helpful, responding to our requests promptly and efficiently.
A trial version of CAD Exchanger products provides a full experience and a comprehensive picture of what its possibilities are.
According to Mr. Limper, "CAD Exchanger API made it easy and efficient for RapidCompact to provide support for multiple CAD file formats within its automation pipeline". The SDK took its place in the automation of 3D optimization.