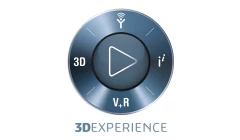 3DEXPERIENCE is a collaborative platform for creating products and services in the cloud, particularly in the area of design, engineering, and manufacturing.
3DEXPERIENCE allows everyone involved to interact and work together on a product: exchange data, contribute to a design, build and test a virtual model.
The platform also has its marketplace for on-demand manufacturing, 3D parts catalog, and engineering services.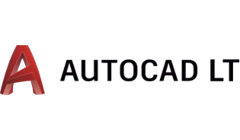 AutoCAD is a software application for CAD and drafting built on Autodesk's proprietary kernel named Shapemanager. Developed by Autodesk, AutoCAD was first to run on microcomputers with internal graphics controllers. As it is available on thirteen different languages, AutoCAD is widely used by architects, project managers engineers, graphic designers, city planners and other professionals all over the globe.
AutoCAD enables professionals to draft and edit 2D geometry and 3D models with solids, surfaces and meshes, annotate drawings with text, leaders, dimensions and tables, customize wit add-on apps and API.
There are different versions of AutoCAD. AutoCAD LT is the lower cost version, with limited capabilities. AutoCAD 360 is an account-based mobile and web application. Its users can view, edit and share files via mobile device and web. To add to it, students can use free student versions of AutoCAD, which are almost identical to the full commercial one.