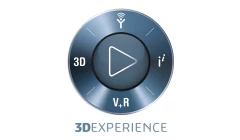 3DEXPERIENCE is a collaborative platform for creating products and services in the cloud, particularly in the area of design, engineering, and manufacturing.
3DEXPERIENCE allows everyone involved to interact and work together on a product: exchange data, contribute to a design, build and test a virtual model.
The platform also has its marketplace for on-demand manufacturing, 3D parts catalog, and engineering services.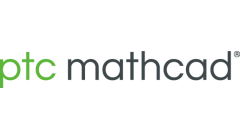 Mathcad is computer software primarily intended for the verification, validation, documentation and re-use of engineering calculations. It is used by engineers and scientists in various disciplines – most often those of mechanical, chemical, electrical, and civil engineering.
Mathcad is part of a broader product development system developed by PTC, and often utilized for the many analytical touch points within the systems engineering processes. It integrates with PTC's other solutions that aid product development, including Creo Elements/Pro, Windchill, and Creo Elements/View. Its live feature-level integration with Creo Elements/Pro enables Mathcad analytical models to be directly used in driving CAD geometry.