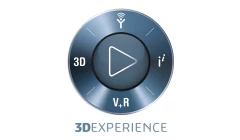 3DEXPERIENCE is a collaborative platform for creating products and services in the cloud, particularly in the area of design, engineering, and manufacturing.
3DEXPERIENCE allows everyone involved to interact and work together on a product: exchange data, contribute to a design, build and test a virtual model.
The platform also has its marketplace for on-demand manufacturing, 3D parts catalog, and engineering services.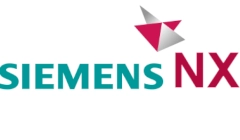 NX, also known as Unigraphics is an advanced CAD, CAM, CAE application which is owned by Siemens PLM Software. It is commonly used for design, engineering analysis and manufacturing. NX is built on Parasolid and runs on Linux, Microsoft Windows, and MacOS.
On the CAD level UX provides parametric solid modeling, freeform surface modeling, reverse engineering, styling, engineering drawing, PMI, reporting and analysis, knowledge-based engineering, sheet metal design, assembly modeling, routing for wiring and piping. In CAE key functions are stress analysis, kinematics processes, CFD and thermal analysis. As for the CAM level, the main function is numeric control programming.