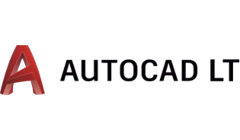 AutoCAD is a software application for CAD and drafting built on Autodesk's proprietary kernel named Shapemanager. Developed by Autodesk, AutoCAD was first to run on microcomputers with internal graphics controllers. As it is available on thirteen different languages, AutoCAD is widely used by architects, project managers engineers, graphic designers, city planners and other professionals all over the globe.
AutoCAD enables professionals to draft and edit 2D geometry and 3D models with solids, surfaces and meshes, annotate drawings with text, leaders, dimensions and tables, customize wit add-on apps and API.
There are different versions of AutoCAD. AutoCAD LT is the lower cost version, with limited capabilities. AutoCAD 360 is an account-based mobile and web application. Its users can view, edit and share files via mobile device and web. To add to it, students can use free student versions of AutoCAD, which are almost identical to the full commercial one.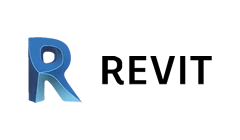 Autodesk Revit is BIM software widely used by architects, engineers, designers and contractors. It uses ShapeManager kernel - a product by Autodesk. The original software was developed by Charles River Software. Its key developers wanted to bring the power of parametric modeling to the building industry and they succeeded. In 2002 Autodesk purchased Revit, and since then it proceeded to develop by leaps within this corporation.
Now it is a high-quality product which allows users to design and structure a building in 3D, annotate models with 2D drafting elements and access information from the model's database. It is a strong collaboration tool between various disciplines in the building design field. Revit users are able to plan and track different stages in the building's lifecycle, from the idea to construction and maintenance.
Within the Revit work environment users are enable to operate whole buildings or assemblies or individual 3D shapes in the family editor environment. Modeling tools are compatible with pre-made solid objects or imported geometric models. On creation of a building or any other object in Revit, users can use Revit's rendering engine to build a more realistic image. This is achieved by either using the ready-made model, or making their own.