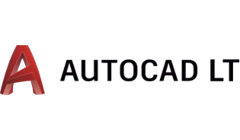 AutoCAD is a software application for CAD and drafting built on Autodesk's proprietary kernel named Shapemanager. Developed by Autodesk, AutoCAD was first to run on microcomputers with internal graphics controllers. As it is available on thirteen different languages, AutoCAD is widely used by architects, project managers engineers, graphic designers, city planners and other professionals all over the globe.
AutoCAD enables professionals to draft and edit 2D geometry and 3D models with solids, surfaces and meshes, annotate drawings with text, leaders, dimensions and tables, customize wit add-on apps and API.
There are different versions of AutoCAD. AutoCAD LT is the lower cost version, with limited capabilities. AutoCAD 360 is an account-based mobile and web application. Its users can view, edit and share files via mobile device and web. To add to it, students can use free student versions of AutoCAD, which are almost identical to the full commercial one.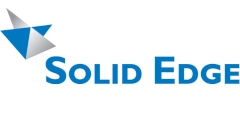 Solid Edge is a 3D CAD, parametric feature and synchronous technology solid modeling software owned by Siemens AG. It provides solid modeling, assembly modeling and 2D orthographic view functionality for mechanical designers. Solid Edge uses Parasolid kernel.
For users from electrical manufacturing Solid Edge provides integrated electrical design, for mechanical manufacturers of use would be design tools with topology optimization. To add to it, Solid Edge can supply scalable data management capabilities which are built in the program, CNC machining and 3D printing capabilities. Solid Edge portal provides cloud-based collaboration for viewing and sharing CAD-files.