The success of CAM software is often at the mercy of the accuracy of geometry that comes from CAD systems. Regardless of how sophisticated your CAM algorithms are, if your end-users cannot reliably import CAD data, then things start to get out of hand.
In this article, we'll look at various examples of CAM systems, which benefited from using CAD Exchanger SDK to reliably work with 3D data.
SEER-3D by Galorath Inc.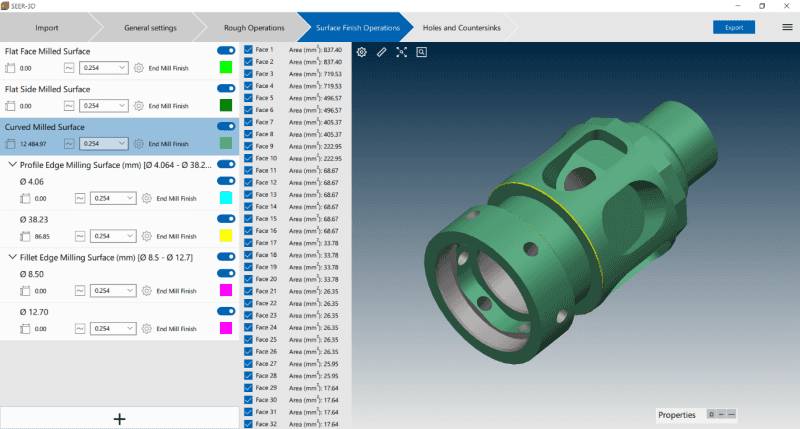 SEER-3D is not an example of conventional CAM systems (which typically generates toolpaths and G-codes for CNC machines), however, it is directly manufacturing-related. Galorath Inc. provides organizations with tools to estimate project costs, budgets, and schedules. Its scope covers such businesses as software and IT systems developers, manufacturers and engineers, hardware and spacecraft designers and producers.
The solution we are after is SEER for Manufacturing (SEER-MFG) designed for manufacturing cost estimation. It leverages Galorath's cost model to project manufacturing costs for CNC machining, additive manufacturing, sheet metal, forging, casting, and other processes. The model calculates future labor, material, and tooling expenses from the part's dimensions, materials, and manufacturing operations required to manufacture the part.
CAD Exchanger SDK is used in SEER-3D that automates the recognition of manufacturing operations and performs geometrical data collection and data transfer to SEER-MFG. What used to take hours and days for a cost engineer now takes seconds with a significant accuracy increase. Galorath's customers (which include Airbus and other large manufacturers) save millions of dollars thanks to informed decision making in sourcing their parts and running negotiations with suppliers. Read the full story.
NCspeed by FORMTEC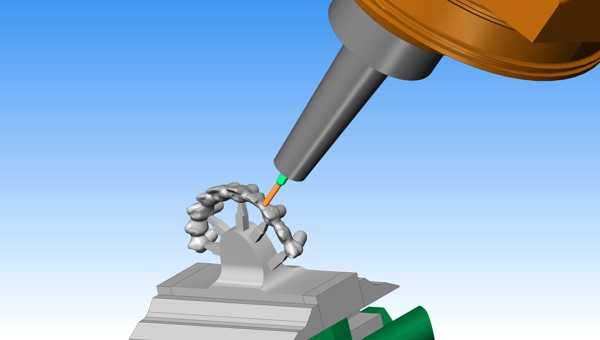 FORMTEC GmbH designs software for CAD-CAM process chain automation. One of the solutions, NCspeed, establishes the interaction between all the systems involved in dies and molds production: CAM systems, milling machines, control systems, and cutting tools.
To simulate the milling process, it needs to read various geometries from CAD programs. Powered by CAD Exchanger SDK, NCspeed imports IGES and STEP formats and computes surface tessellations. Learn all the details of the project.
vectorcam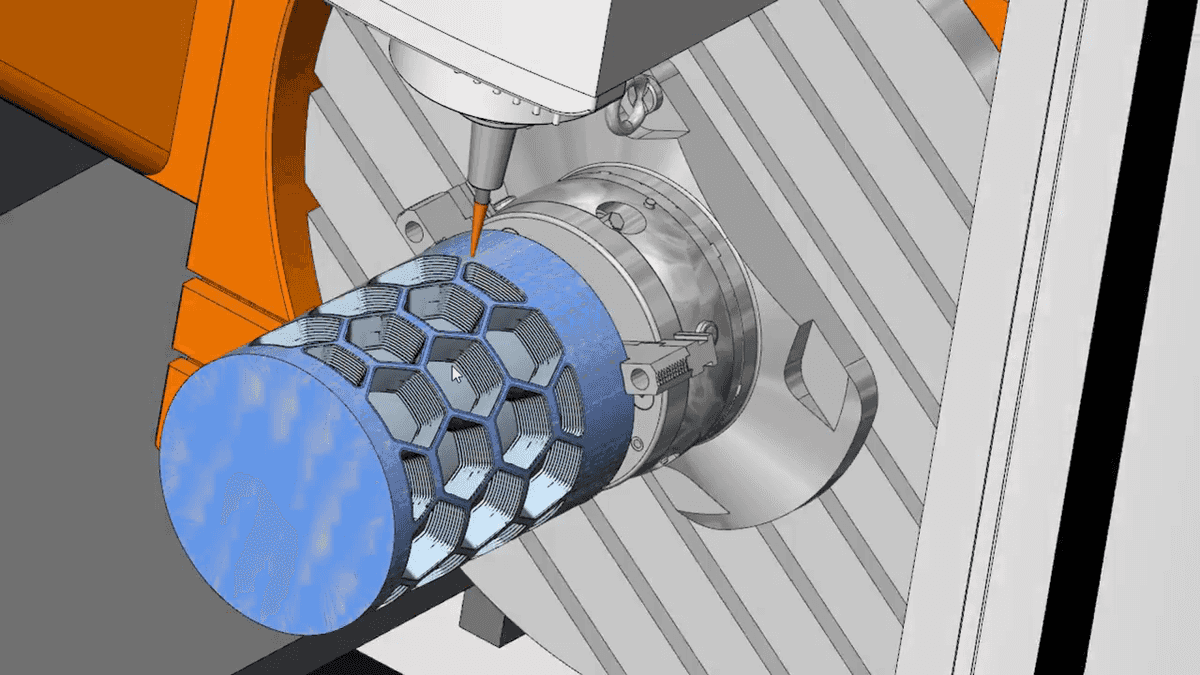 vectorcam GmbH is a leading developer of CNC systems for milling, drilling, turning, wire EDM, cutting, and other processes. Vectorcam software allows customers to generate NC paths no matter how complex the products are.
vectorcam creates precise toolpaths on the basis of the imported 2D/3D data. To enable greater compatibility with CAD systems, CAD Exchanger-powered STEP support was provided. Here is a complete story of the CNC programming project.
Of course, these are just a handful of examples of applying CAD Exchanger SDK in CAM apps by our customers who openly endorsed our technologies. There are others who integrate them without public disclosure. Stay tuned to our blog to hear more about future case studies.
CAD Exchanger SDK is able to enable various manufacturing workflows in your CAM applications whether it is with the following features:
Support of all the key CAD formats for 2D profiles and 3D models import
B-Rep representation with an accurate definition of a part (diameters, angles, lengths, curvatures) for precise toolpath generation
Chamfers, fillets, and axes recognition for milling, turning, bores, countersinking, threading, and many more CNC machining operations
Sheet metal unfolding and recognition of bends, their radii and lengths
DFMA (design for manufacturability and assembly) analysis including hole spacing, wall thicknesses, sharp edges, and others
Visualization technologies for desktop, web, and mobile
If you need to improve CAD-CAM interoperability, contact us or request free evaluation directly on our website.