COMSOL Multiphysics® is a general-purpose simulation software for modeling designs, devices, and processes in all fields of engineering, manufacturing, and scientific research. In addition to using multiphysics modeling for your own projects, you can also turn your models into simulation applications and digital twins for use by other design teams, manufacturing departments, test labs, customers, and more.
The platform product can be used on its own or expanded with functionality from any combination of add-on modules for simulating electromagnetics, structural mechanics, acoustics, fluid flow, heat transfer, and chemical engineering. The add-on modules and LiveLink™ products connect seamlessly for a modeling workflow that remains the same regardless of what you are modeling.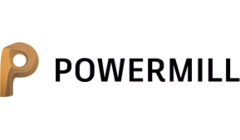 Powermill is a 3D Computer-aided manufacturing app developed by Autodesk Inc. It runs on Microsoft Windows and is used in many different engineering industries to determine optimal toolpaths to reduce time and manufacturing costs.
Powermill rapidly creates toolpaths on large, complex parts, works with surfaces, solids and STL meshes. It uses efficient roughing strategies and can create gouge and collision free toolpaths, which can be edited and optimized. The software obtains comprehensive range of finishing toolpaths, user-defined macros and templates for automated CAM, extensive library of tool types for use with 3- and 5-axis milling, and specialist tools for demanding industries and applications.