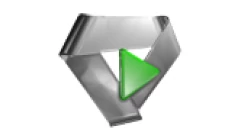 GLC_Player is an OpenGL open-source cross-platform 3D models viewer. Its main features include album management, capture and multi-capture, HTML export and navigation.
GLC_Player enables 3D model visualization on Mac OS, Linux, and Windows and its further import into HTML albums.
BricsCAD is a CAD application for 3D mechanical design, simulation, visualization and documentation. It is built on ShapeManager, geometric modeling kernel by Autodesk.
BricsCAD enables 2D and 3D data integration in a single environment, virtually representing the final product. It allows users to check the form, fit, and functions of the product before it is built. The application provides strong parametric, direct edit and freeform modeling tools as well as multi-CAD translation abilities.