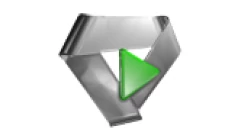 GLC_Player is an OpenGL open-source cross-platform 3D models viewer. Its main features include album management, capture and multi-capture, HTML export and navigation.
GLC_Player enables 3D model visualization on Mac OS, Linux, and Windows and its further import into HTML albums.
CADMATIC is a leading developer of digital and intelligent 3D-based design, engineering and information management software solutions for the marine and plant industries. CADMATIC solutions (CADMATIC Marine and CADMATIC Plant) are used for all kinds of ship, offshore and process plant constructions, ranging from luxury yachts to the biggest cruise vessels and offshore platforms in the world, and from food and pharmaceutical projects to the biggest power, chemical, oil & gas and pulp & paper projects.