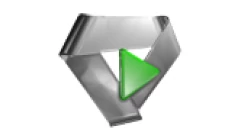 GLC_Player is an OpenGL open-source cross-platform 3D models viewer. Its main features include album management, capture and multi-capture, HTML export and navigation.
GLC_Player enables 3D model visualization on Mac OS, Linux, and Windows and its further import into HTML albums.
With Materialise 3-matic, you can clean up rough data for simulation or convert your mesh back to CAD. In addition, it allows you to enhance your design by creating 3D textures, lattice structures and conformal structures, ready for Additive Manufacturing.