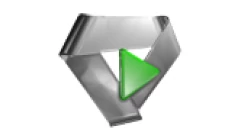 GLC_Player is an OpenGL open-source cross-platform 3D models viewer. Its main features include album management, capture and multi-capture, HTML export and navigation.
GLC_Player enables 3D model visualization on Mac OS, Linux, and Windows and its further import into HTML albums.
SOLIDWORKS is a modeling CAD and CAE program by Dassault Systemes which runs on Windows. It is built on Parasolid kernel. SOLIDWORKS user base covers a very wide range of manufacturing market segments, such as aerospace, transportation, electronics, machinery, medical, etc.
SOLIDWORKS users are capable of drawing 2D and 3D sketches, creating models and assemblies, adding notes, dimensions and tolerances.