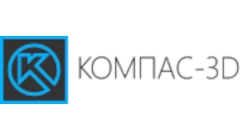 KOMPAS-3D is a flexible 3D modeling system that allows creating models by several methods, including the following ones:
Bottom-up modeling using finished components. Top-down modeling by designing components to match specific designs. Modeling based on layout drawings, such as kinematic diagrams. Or any combination of these modeling methods. These approaches allow creating editable associative models easily.
The KOMPAS-3D system has powerful functions for managing projects of thousands of sub-assemblies, parts, and standard library products. It supports all the capabilities of 3D solids and surface modeling that have become the standard among medium-level CAD/CAM programs.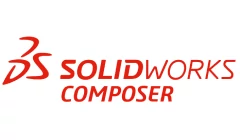 SOLIDWORKS Composer is a SOLIDWORKS tool to create high-quality graphical assets from the 3D CAD designs for technical and marketing documentation.
It is used to make manufacturing assembly instructions, product manuals, installation instructions, service manuals, training guides, marketing brochures, and sales bidding kits. The available graphics vary from 2D content to interactive animations.
According to the package, SOLIDWORKS Composer allows users to interact with a model, use custom APIs to customize the player, launch CAD files batch conversion, support PMI data, and identify design errors.