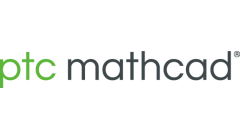 Mathcad is computer software primarily intended for the verification, validation, documentation and re-use of engineering calculations. It is used by engineers and scientists in various disciplines – most often those of mechanical, chemical, electrical, and civil engineering.
Mathcad is part of a broader product development system developed by PTC, and often utilized for the many analytical touch points within the systems engineering processes. It integrates with PTC's other solutions that aid product development, including Creo Elements/Pro, Windchill, and Creo Elements/View. Its live feature-level integration with Creo Elements/Pro enables Mathcad analytical models to be directly used in driving CAD geometry.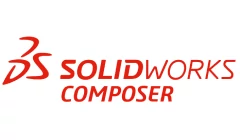 SOLIDWORKS Composer is a SOLIDWORKS tool to create high-quality graphical assets from the 3D CAD designs for technical and marketing documentation.
It is used to make manufacturing assembly instructions, product manuals, installation instructions, service manuals, training guides, marketing brochures, and sales bidding kits. The available graphics vary from 2D content to interactive animations.
According to the package, SOLIDWORKS Composer allows users to interact with a model, use custom APIs to customize the player, launch CAD files batch conversion, support PMI data, and identify design errors.