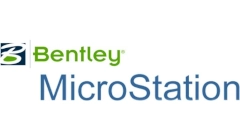 Microstation is a CAD software platform for 2D and 3D design and drafting, created by Bentley Systems. Its geometric kernel is Parasolid. It is widely used in the architectural and engineering industries and allows generating 2D/3D vector graphics objects and elements and includes BIM features.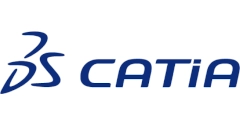 CATIA is a multi-platform software kit for CAD/CAM/CAE, PLM and 3D, created by the French company Dassault Systèmes.
Commonly referred to as a 3D PLM software suite, CATIA supports all stages of product development, including conceptualization, design, engineering and manufacturing. CATIA facilitates collaborative engineering across disciplines around its 3DEXPERIENCE platform, including surfacing & shape design, electrical, fluid and electronic systems design, mechanical engineering and systems engineering. CATIA facilitates the design of electronic, electrical, and distributed systems such as fluid and HVAC systems, all the way to the production of documentation for manufacturing.