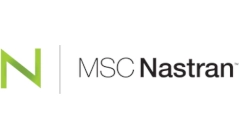 MSC Nastran is a multidisciplinary structural analysis application used by engineers to perform static, dynamic, and thermal analysis across the linear and nonlinear domains, complemented with automated structural optimization and award winning embedded fatigue analysis technologies, all enabled by high performance computing.
Engineers use MSC Nastran to ensure structural systems have the necessary strength, stiffness, and life to preclude failure (excess stresses, resonance, buckling, or detrimental deformations) that may compromise structural function and safety. MSC Nastran is also used to improve the economy and passenger comfort of structural designs.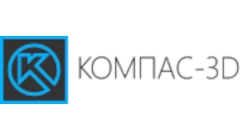 KOMPAS-3D is a flexible 3D modeling system that allows creating models by several methods, including the following ones:
Bottom-up modeling using finished components. Top-down modeling by designing components to match specific designs. Modeling based on layout drawings, such as kinematic diagrams. Or any combination of these modeling methods. These approaches allow creating editable associative models easily.
The KOMPAS-3D system has powerful functions for managing projects of thousands of sub-assemblies, parts, and standard library products. It supports all the capabilities of 3D solids and surface modeling that have become the standard among medium-level CAD/CAM programs.