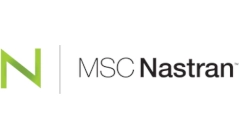 MSC Nastran is a multidisciplinary structural analysis application used by engineers to perform static, dynamic, and thermal analysis across the linear and nonlinear domains, complemented with automated structural optimization and award winning embedded fatigue analysis technologies, all enabled by high performance computing.
Engineers use MSC Nastran to ensure structural systems have the necessary strength, stiffness, and life to preclude failure (excess stresses, resonance, buckling, or detrimental deformations) that may compromise structural function and safety. MSC Nastran is also used to improve the economy and passenger comfort of structural designs.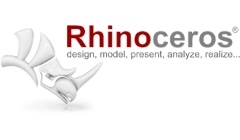 Rhinoceros (typically abbreviated Rhino, or Rhino3D) is a commercial 3D computer graphics and computer-aided design (CAD) application software developed by Robert McNeel & Associates. It is used in industries including architecture, industrial and product design, in multimedia and graphic design and runs on Microsoft Windows and OS X. Rhino uses Grasshopper, a visual scripting language add-on, developed by Robert McNeel & Associates.
Rhino is based on the NURBS mathematical model, so it focuses on producing precise representations of curves and freedom surfaces. It allows users to create, edit, analyse, and visualize NURBS curves, surfaces, solid bodies, point clouds and polymeshes.