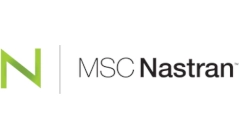 MSC Nastran is a multidisciplinary structural analysis application used by engineers to perform static, dynamic, and thermal analysis across the linear and nonlinear domains, complemented with automated structural optimization and award winning embedded fatigue analysis technologies, all enabled by high performance computing.
Engineers use MSC Nastran to ensure structural systems have the necessary strength, stiffness, and life to preclude failure (excess stresses, resonance, buckling, or detrimental deformations) that may compromise structural function and safety. MSC Nastran is also used to improve the economy and passenger comfort of structural designs.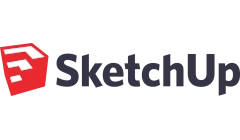 An SKP file is a three-dimensional model created by SketchUp, a 3D design program. It contains a model with wireframes, shades, edge effects, and textures.
The SKP file enables conceptual designs to be created, viewed, and shared quickly and easily. When you create a new document and save it in SketchUp the SKP file is created to store the document and its contents. SKP files can also be used to store SketchUp components. Components may be made by you or another user and can be imported into an SKP document to be inserted into your model.