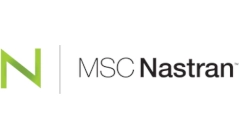 MSC Nastran is a multidisciplinary structural analysis application used by engineers to perform static, dynamic, and thermal analysis across the linear and nonlinear domains, complemented with automated structural optimization and award winning embedded fatigue analysis technologies, all enabled by high performance computing.
Engineers use MSC Nastran to ensure structural systems have the necessary strength, stiffness, and life to preclude failure (excess stresses, resonance, buckling, or detrimental deformations) that may compromise structural function and safety. MSC Nastran is also used to improve the economy and passenger comfort of structural designs.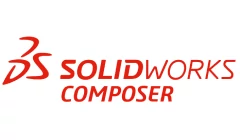 SOLIDWORKS Composer is a SOLIDWORKS tool to create high-quality graphical assets from the 3D CAD designs for technical and marketing documentation.
It is used to make manufacturing assembly instructions, product manuals, installation instructions, service manuals, training guides, marketing brochures, and sales bidding kits. The available graphics vary from 2D content to interactive animations.
According to the package, SOLIDWORKS Composer allows users to interact with a model, use custom APIs to customize the player, launch CAD files batch conversion, support PMI data, and identify design errors.