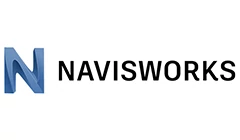 Navisworks® project review software by Autodesk is used to improve the coordination of BIM and AEC projects. Its main function is to define clashes, interferences, and similar conflicts within the design stage and to resolve them.
Navisworks® combines all the data related to the project and lets all relevant parties explore and review it. The software brings together design and engineering data, construction schedules, animated models, and simulation. It allows users to perform comprehensive analysis and accurate control of complex construction works.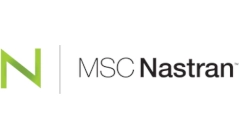 MSC Nastran is a multidisciplinary structural analysis application used by engineers to perform static, dynamic, and thermal analysis across the linear and nonlinear domains, complemented with automated structural optimization and award winning embedded fatigue analysis technologies, all enabled by high performance computing.
Engineers use MSC Nastran to ensure structural systems have the necessary strength, stiffness, and life to preclude failure (excess stresses, resonance, buckling, or detrimental deformations) that may compromise structural function and safety. MSC Nastran is also used to improve the economy and passenger comfort of structural designs.