Onshape is a CAD software system, delivered via internet. It is focused on mechanical CAD and is used for product and machinery design in many industries, such as electronics, machinery, medical devices, 3D printing, machine parts and industrial equipment.
It makes use of cloud computing, with computer-intensive processing and rendering performed on Internet-based servers. Users are able to interact with the system via a web browser or the iOS and Android apps.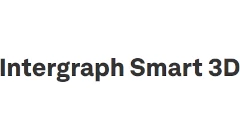 Intergraph Smart 3D, the most advanced plant design software offered in two decades, is Intergraph's next generation, data-centric, rule-driven solution for streamlining engineering design processes while preserving existing data and making it more usable/re-usable. A fundamental component of Intergraph's SmartPlant Enterprise, Smart 3D is a complementary, full-suite solution that provides all the capabilities needed to design a plant, and then keep it as built throughout its life cycle.