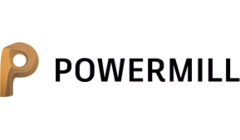 Powermill is a 3D Computer-aided manufacturing app developed by Autodesk Inc. It runs on Microsoft Windows and is used in many different engineering industries to determine optimal toolpaths to reduce time and manufacturing costs.
Powermill rapidly creates toolpaths on large, complex parts, works with surfaces, solids and STL meshes. It uses efficient roughing strategies and can create gouge and collision free toolpaths, which can be edited and optimized. The software obtains comprehensive range of finishing toolpaths, user-defined macros and templates for automated CAM, extensive library of tool types for use with 3- and 5-axis milling, and specialist tools for demanding industries and applications.
CADMATIC is a leading developer of digital and intelligent 3D-based design, engineering and information management software solutions for the marine and plant industries. CADMATIC solutions (CADMATIC Marine and CADMATIC Plant) are used for all kinds of ship, offshore and process plant constructions, ranging from luxury yachts to the biggest cruise vessels and offshore platforms in the world, and from food and pharmaceutical projects to the biggest power, chemical, oil & gas and pulp & paper projects.