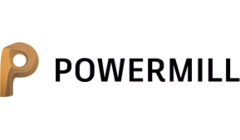 Powermill is a 3D Computer-aided manufacturing app developed by Autodesk Inc. It runs on Microsoft Windows and is used in many different engineering industries to determine optimal toolpaths to reduce time and manufacturing costs.
Powermill rapidly creates toolpaths on large, complex parts, works with surfaces, solids and STL meshes. It uses efficient roughing strategies and can create gouge and collision free toolpaths, which can be edited and optimized. The software obtains comprehensive range of finishing toolpaths, user-defined macros and templates for automated CAM, extensive library of tool types for use with 3- and 5-axis milling, and specialist tools for demanding industries and applications.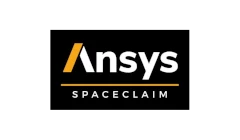 SpaceClaim is a solid modeling CAD application that runs on Microsoft Windows. It is developed by SpaceClaim Corporation, but now owned by ANSYS.
SpaceClaim's 3D direct modeling technology is expressed by the following tools: pull, move, fill, and combine.
Pull contains most creation features which can be found in traditional CAD systems. For instance, using the Pull tool on a face by default offsets the face, but using the Pull tool on an edge rounds it.
Move relocates components and geometry, and can also be used to create patterns (often called arrays).
Fill primarily removes geometry from a part by extending geometry to fill in the surrounding area. It is commonly used for deleting rounds and holes from a model.
Combine merges parts and subtracts parts from each other.