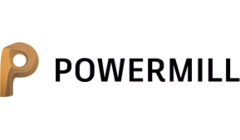 Powermill is a 3D Computer-aided manufacturing app developed by Autodesk Inc. It runs on Microsoft Windows and is used in many different engineering industries to determine optimal toolpaths to reduce time and manufacturing costs.
Powermill rapidly creates toolpaths on large, complex parts, works with surfaces, solids and STL meshes. It uses efficient roughing strategies and can create gouge and collision free toolpaths, which can be edited and optimized. The software obtains comprehensive range of finishing toolpaths, user-defined macros and templates for automated CAM, extensive library of tool types for use with 3- and 5-axis milling, and specialist tools for demanding industries and applications.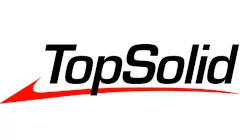 TopSolid is a completely integrated CAD/CAM software which was created by the French company Missler Software. It is based on the geometric kernel ParaSolid. As it is fully integrated, it allows users to design and manufacture parts using the same software. There is a wide range of Topsolid industry solutions: from the more general, mechanically oriented (TopSolid'Design) to specific solutions.
Actually, there is a whole line of CAM products: mechanical machining (TopSolid'Cam), sheet metal (TopSolid'Sheetmetal), wood (TopSolid'WoodCam), wire electroerosion (TopSolid'Wire). TopSolid also incorporates additional modules: a 2D draft module (TopSolid'Draft) and a structural computation one (TopSolid'Fea).
TopSolid'Cam, one of the main products of Topsolid, manages multi axis machining such as 5 axis machining, mill turn operations, twin Spindle and twin turret technology.
TopSolid 7 is claimed to simplify the design and modification of large assemblies in an organized and structured environment.