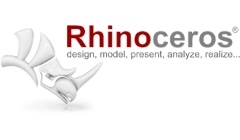 Rhinoceros (typically abbreviated Rhino, or Rhino3D) is a commercial 3D computer graphics and computer-aided design (CAD) application software developed by Robert McNeel & Associates. It is used in industries including architecture, industrial and product design, in multimedia and graphic design and runs on Microsoft Windows and OS X. Rhino uses Grasshopper, a visual scripting language add-on, developed by Robert McNeel & Associates.
Rhino is based on the NURBS mathematical model, so it focuses on producing precise representations of curves and freedom surfaces. It allows users to create, edit, analyse, and visualize NURBS curves, surfaces, solid bodies, point clouds and polymeshes.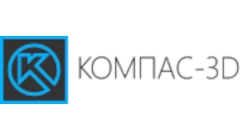 KOMPAS-3D is a flexible 3D modeling system that allows creating models by several methods, including the following ones:
Bottom-up modeling using finished components. Top-down modeling by designing components to match specific designs. Modeling based on layout drawings, such as kinematic diagrams. Or any combination of these modeling methods. These approaches allow creating editable associative models easily.
The KOMPAS-3D system has powerful functions for managing projects of thousands of sub-assemblies, parts, and standard library products. It supports all the capabilities of 3D solids and surface modeling that have become the standard among medium-level CAD/CAM programs.