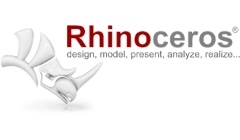 Rhinoceros (typically abbreviated Rhino, or Rhino3D) is a commercial 3D computer graphics and computer-aided design (CAD) application software developed by Robert McNeel & Associates. It is used in industries including architecture, industrial and product design, in multimedia and graphic design and runs on Microsoft Windows and OS X. Rhino uses Grasshopper, a visual scripting language add-on, developed by Robert McNeel & Associates.
Rhino is based on the NURBS mathematical model, so it focuses on producing precise representations of curves and freedom surfaces. It allows users to create, edit, analyse, and visualize NURBS curves, surfaces, solid bodies, point clouds and polymeshes.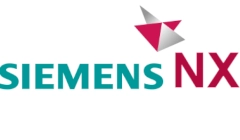 NX, also known as Unigraphics is an advanced CAD, CAM, CAE application which is owned by Siemens PLM Software. It is commonly used for design, engineering analysis and manufacturing. NX is built on Parasolid and runs on Linux, Microsoft Windows, and MacOS.
On the CAD level UX provides parametric solid modeling, freeform surface modeling, reverse engineering, styling, engineering drawing, PMI, reporting and analysis, knowledge-based engineering, sheet metal design, assembly modeling, routing for wiring and piping. In CAE key functions are stress analysis, kinematics processes, CFD and thermal analysis. As for the CAM level, the main function is numeric control programming.