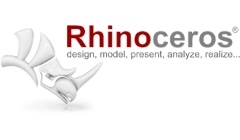 Rhinoceros (typically abbreviated Rhino, or Rhino3D) is a commercial 3D computer graphics and computer-aided design (CAD) application software developed by Robert McNeel & Associates. It is used in industries including architecture, industrial and product design, in multimedia and graphic design and runs on Microsoft Windows and OS X. Rhino uses Grasshopper, a visual scripting language add-on, developed by Robert McNeel & Associates.
Rhino is based on the NURBS mathematical model, so it focuses on producing precise representations of curves and freedom surfaces. It allows users to create, edit, analyse, and visualize NURBS curves, surfaces, solid bodies, point clouds and polymeshes.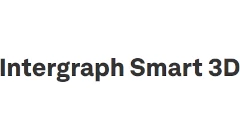 Intergraph Smart 3D, the most advanced plant design software offered in two decades, is Intergraph's next generation, data-centric, rule-driven solution for streamlining engineering design processes while preserving existing data and making it more usable/re-usable. A fundamental component of Intergraph's SmartPlant Enterprise, Smart 3D is a complementary, full-suite solution that provides all the capabilities needed to design a plant, and then keep it as built throughout its life cycle.