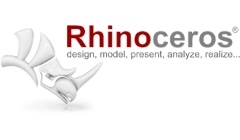 Rhinoceros (typically abbreviated Rhino, or Rhino3D) is a commercial 3D computer graphics and computer-aided design (CAD) application software developed by Robert McNeel & Associates. It is used in industries including architecture, industrial and product design, in multimedia and graphic design and runs on Microsoft Windows and OS X. Rhino uses Grasshopper, a visual scripting language add-on, developed by Robert McNeel & Associates.
Rhino is based on the NURBS mathematical model, so it focuses on producing precise representations of curves and freedom surfaces. It allows users to create, edit, analyse, and visualize NURBS curves, surfaces, solid bodies, point clouds and polymeshes.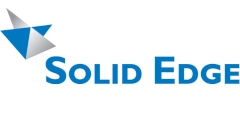 Solid Edge is a 3D CAD, parametric feature and synchronous technology solid modeling software owned by Siemens AG. It provides solid modeling, assembly modeling and 2D orthographic view functionality for mechanical designers. Solid Edge uses Parasolid kernel.
For users from electrical manufacturing Solid Edge provides integrated electrical design, for mechanical manufacturers of use would be design tools with topology optimization. To add to it, Solid Edge can supply scalable data management capabilities which are built in the program, CNC machining and 3D printing capabilities. Solid Edge portal provides cloud-based collaboration for viewing and sharing CAD-files.