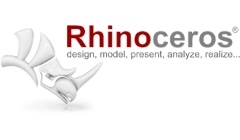 Rhinoceros (typically abbreviated Rhino, or Rhino3D) is a commercial 3D computer graphics and computer-aided design (CAD) application software developed by Robert McNeel & Associates. It is used in industries including architecture, industrial and product design, in multimedia and graphic design and runs on Microsoft Windows and OS X. Rhino uses Grasshopper, a visual scripting language add-on, developed by Robert McNeel & Associates.
Rhino is based on the NURBS mathematical model, so it focuses on producing precise representations of curves and freedom surfaces. It allows users to create, edit, analyse, and visualize NURBS curves, surfaces, solid bodies, point clouds and polymeshes.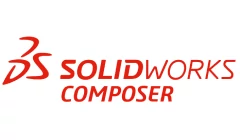 SOLIDWORKS Composer is a SOLIDWORKS tool to create high-quality graphical assets from the 3D CAD designs for technical and marketing documentation.
It is used to make manufacturing assembly instructions, product manuals, installation instructions, service manuals, training guides, marketing brochures, and sales bidding kits. The available graphics vary from 2D content to interactive animations.
According to the package, SOLIDWORKS Composer allows users to interact with a model, use custom APIs to customize the player, launch CAD files batch conversion, support PMI data, and identify design errors.