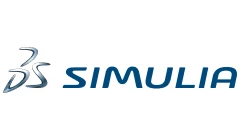 SIMULIA is a CAE suite built on the 3DEXPERIENCE® platform by Dassault Systèmes and used to create realistic simulations.
SIMULIA tools deliver various types of computational simulations (electromagnetic, computer fluid dynamic, multibody dynamic analysis, structural analysis) and capabilities to increase their efficiency (standard processes automation, logical and physical models integration, collaboration and sharing).
Onshape is a CAD software system, delivered via internet. It is focused on mechanical CAD and is used for product and machinery design in many industries, such as electronics, machinery, medical devices, 3D printing, machine parts and industrial equipment.
It makes use of cloud computing, with computer-intensive processing and rendering performed on Internet-based servers. Users are able to interact with the system via a web browser or the iOS and Android apps.