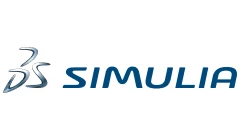 SIMULIA is a CAE suite built on the 3DEXPERIENCE® platform by Dassault Systèmes and used to create realistic simulations.
SIMULIA tools deliver various types of computational simulations (electromagnetic, computer fluid dynamic, multibody dynamic analysis, structural analysis) and capabilities to increase their efficiency (standard processes automation, logical and physical models integration, collaboration and sharing).
Simplify3D includes everything you need to work with your 3D printer. Model setup and plating, slicing and print file creation, pre-print simulations, customizable support structures, mesh analysis and repair, machine control and monitoring, and much more.