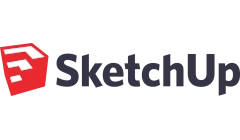 An SKP file is a three-dimensional model created by SketchUp, a 3D design program. It contains a model with wireframes, shades, edge effects, and textures.
The SKP file enables conceptual designs to be created, viewed, and shared quickly and easily. When you create a new document and save it in SketchUp the SKP file is created to store the document and its contents. SKP files can also be used to store SketchUp components. Components may be made by you or another user and can be imported into an SKP document to be inserted into your model.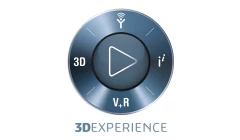 3DEXPERIENCE is a collaborative platform for creating products and services in the cloud, particularly in the area of design, engineering, and manufacturing.
3DEXPERIENCE allows everyone involved to interact and work together on a product: exchange data, contribute to a design, build and test a virtual model.
The platform also has its marketplace for on-demand manufacturing, 3D parts catalog, and engineering services.