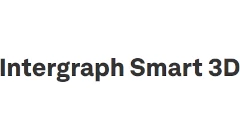 Intergraph Smart 3D, the most advanced plant design software offered in two decades, is Intergraph's next generation, data-centric, rule-driven solution for streamlining engineering design processes while preserving existing data and making it more usable/re-usable. A fundamental component of Intergraph's SmartPlant Enterprise, Smart 3D is a complementary, full-suite solution that provides all the capabilities needed to design a plant, and then keep it as built throughout its life cycle.
cadwork is a CAD software, developed by the CSEM. It allows users to draw, to design, or to manufacture. Originally, cadwork was created for the watch industry, but now it is mostly used by the architecture, engineering and construction market, that is civil engineering, carpentry, topographic, road building, architecture, armed concrete, glue laminated timber, stairs.
cadwork offers special modules to provide solutions for different tasks. The modules are fully-fledged components, related to each area of activity and they can be arranged to represent an entity. Thus, they can be exchanged against other modules, or complete an already existing CAD / CAM solution. The existing modules are the following: 2D-Layouts and details, 3D-Modeling, cadwork Viewer, 3D-Cabinet, Roof, Element, List, Piece by piece shop drawing, CNC machines, Staircases, Variant-parametric, Glulam.