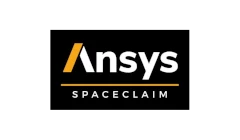 SpaceClaim is a solid modeling CAD application that runs on Microsoft Windows. It is developed by SpaceClaim Corporation, but now owned by ANSYS.
SpaceClaim's 3D direct modeling technology is expressed by the following tools: pull, move, fill, and combine.
Pull contains most creation features which can be found in traditional CAD systems. For instance, using the Pull tool on a face by default offsets the face, but using the Pull tool on an edge rounds it.
Move relocates components and geometry, and can also be used to create patterns (often called arrays).
Fill primarily removes geometry from a part by extending geometry to fill in the surrounding area. It is commonly used for deleting rounds and holes from a model.
Combine merges parts and subtracts parts from each other.
cadwork is a CAD software, developed by the CSEM. It allows users to draw, to design, or to manufacture. Originally, cadwork was created for the watch industry, but now it is mostly used by the architecture, engineering and construction market, that is civil engineering, carpentry, topographic, road building, architecture, armed concrete, glue laminated timber, stairs.
cadwork offers special modules to provide solutions for different tasks. The modules are fully-fledged components, related to each area of activity and they can be arranged to represent an entity. Thus, they can be exchanged against other modules, or complete an already existing CAD / CAM solution. The existing modules are the following: 2D-Layouts and details, 3D-Modeling, cadwork Viewer, 3D-Cabinet, Roof, Element, List, Piece by piece shop drawing, CNC machines, Staircases, Variant-parametric, Glulam.